Hippocratic Cancer Research Foundation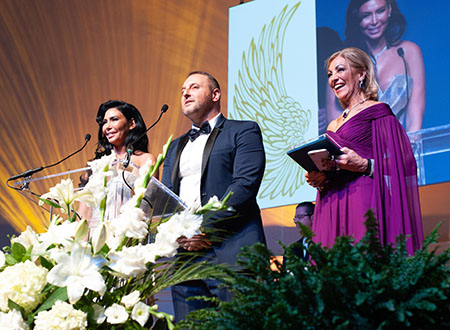 Often referred to as the "father of medicine" for his lasting contributions to the field, Hippocrates was revered as the ideal physician and admired as a teacher. The Hippocratic Oath is considered a rite of passage for doctors to this day, setting the highest ethical standards for compassionate care, respect for patient privacy and sharing scientific knowledge for the benefit of future generations. Hippocrates' approach to scientific discovery and empathetic care has inspired the establishment of the Hippocratic Cancer Research Foundation (HCRF).
Our Mission
Nearly half of all men and one-third of women in the United States will develop cancer during their lifetime. The mission of the Hippocratic Cancer Research Foundation is to discover, develop and implement effective new treatments for patients with cancer by advancing groundbreaking research. Our goal — to eliminate cancer and save lives — is ambitious but achievable.
The Hippocratic Cancer Research Foundation's diverse network of donors will provide the philanthropic support to fund interdisciplinary research teams at the Robert H. Lurie Comprehensive Cancer Center of Northwestern University, empowering their world-class investigators to join forces and address the most urgent questions in the fields of cancer biology and oncology in daring and innovative ways. By investing in "out of the box" research, with an emphasis on translational cancer research, the HCRF will accelerate and heighten the impact of scientific discoveries.
View a presentation by Leonidas Platanias, MD, PhD on Recent Advances in Cancer Research and Therapeutic Approaches.
The Wings to Cure Annual Gala
On Saturday, November 10, HCRF raised more than $3.5 million to benefit high-impact translational research at the Lurie Cancer Center. "I Will Survive" was the theme of the black-tie event, attended by more than 600 guests at Chicago's Navy Pier.
Hellenic League's Crystal Ball and Debutante Cotillion
Proceeds raised by the more than 470 guests will benefit Hippocratic Cancer Research Foundation. Read more about the winter wonderland-themed event
Contact Us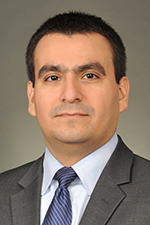 Rodrigo Leaños
Philanthropy Associate, Benefactor Relations 
Phone: 312-926-7393
rleanos@nm.org
 Founding Board
Her Royal Highness Crown Princess  
Katherine of Serbia
Hon. Greek Minister of Tourism,
Mrs. Elena Kountoura
Mr. Alex Afshari
Mrs. Susana Alberti de Berdakin
Mr. & Mrs. Kosta Apostolopolous  
Mr. Chris Atsaves
Dr. Angie Beltsos
Mr. Diego Berdakin
Mr. & Mrs. John Bodine
Mr. & Mrs. Nikolaos Bonatsos
Mr. & Mrs. Gerard Borys
Mr. & Mrs. Elias Boufis
Mr. George Bousis
Mr. & Mrs. Jimmy Bousis
Mr. & Mrs. Tom Cronin
Mr. & Mrs. Daniel Devir Unanue
Mr. & Mrs. Tom Diamond
Mr. Robert S. Fakhouri
Mrs. Susanne Fein
Mr. & Mrs. Themis Galanis
Mr. Tom Gialamas
Mrs. Susan Gutfreuned
Mr. & Mrs. John Harris
Ms. Candace Jordan
Mr. and Mrs. John Kampas
Mr. Peter G. Karahalios
Mrs. Cheri Kaufman
Rev. Father & Presv. Chris Kerkeres  
Mr. & Mrs. Michael Kosmidis
Dr. & Mrs. John Kotis
Dr. & Mrs. Hercules Logothetis
Mr. & Mrs. Jim Logothetis
Mr. Angelo Loumis
Ms. Annasophia Loumis
Mr. & Mrs. John Manos
Mrs. Filisa Mantas
Doctors Dino & Tina Mantis
Mrs. Stella-Alexia Mantzaris
Mr. Anton & Dr. Michele Marano
Mrs. Kristina McGrath
Mr. & Mrs. Joe McMahon
Mr. Jay Michael †
Mr. Matt Norkett
Doctors Louis & Lisa Palivos
Mr. & Mrs. Gregory Palivos
Ms. Eleni Papantoniou
Dr. Chris Pavlatos
Mr. & Mrs. Alexander Pissios
Mr. & Mrs. Jason Pritzker
Mrs. Vonita Reescer
Mr. & Mrs. Alex Samoylovich
Mr. & Mrs. Ilan Shalit
Mr. & Mrs. Tom Sianis
Mrs. Eleni Tzotzolis
Mr. & Mrs. Haralambos Tzotzolis
Mrs. Marianna Vardinogiannis
Mrs. Roza Vologin
Mr. John Weigand
 Founding Committee
Mrs. Helen Alexander
Dr. Christina Argentos
Mr. & Mrs. Ted Arvanitis
Ms. Sabrina Auer
Mr. Evangelo Bousis
Ms. Victoria Bousis
Dr. & Mrs. George Bovis
Mr. & Mrs. Jeffrey Cantalupo  
Mr. & Mrs. Lou Canellis
Hon. Peggy Chiampas
Mr. & Mrs. Tom Coutretsis
Mr. & Mrs. George Dana
Ms. Anna Davlantes
Ms. Nike Demacopoulos
Ms. Maria Dollas
Mr. Niko Drakoulis
Ms. Kristine Farra
Mrs. Claire Florence
Mr. Michael George
Ms. Pat Gerbanas
Ms. Susanna Homan
Ms. Bonnie Hunt
Mr. Dean Kaliakmanis Jr.
Ms. Kathy Kaporis
Mr. Nick Kavadas
Mr. Christos Kiosses  
Mr. & Mrs. Frank Klopas
Mrs. Eleni Kouimelis
Mr. & Mrs. Jonathan Man
Mr. Dimitri Minakakis
Mrs. Anna Gonis O'Connor
Ms. Anastasia Palivos
Mr. & Mrs. Peter Palivos
Mr. & Mrs. Andrea Papantoniou
Ms. Bianca Pigounakis
Mr. Nick Pissios
Mrs. Julie Platanias
Ms. Martina Platanias
Mr. Mark Roberts
Dr. & Mrs. George Skarpathiotis
Mr. & Mrs. George Sourounis
Mr. Constantine Stamatakos
Mr. Elliot Taylor
Ms. Vera Tkach
Doctors Dimitri & Lina Tsoukas
Mr. & Mrs. Taso Tzotzolis
Mr. & Mrs. Dennis Xenos
Mrs. Maria Daskalakis Zervas
Back to top