Ways to Give
Your donations strengthen our Lurie Cancer Center family, a group of individuals from across Chicago, our region and beyond who want to ensure that leading-edge cancer research and patient care is available to as many patients as soon as possible.
At this time, we request gifts to the Lurie Cancer Center be made online rather than by check. Online giving is the best way to ensure your generous gift is received and processed quickly. Thank you for your enduring support, and our best wishes to you and your loved ones.  
In Memoriam Gifts
In memoriam gifts honor someone special. You are welcome to make a gift by credit card over the phone by contacting Terri Dillon at 312-503-4837. Unless you indicate otherwise, we will notify the honoree's family about your contribution.
Stock Gifts
Stock gifts are donations of appreciated securities and allow the donor to avoid capital gains taxes. Donated stocks held for more than one year qualify for a tax deduction based on the fair market value of the stock.
Endowments and Named Gifts
Endowments and named gifts are permanent legacies that provide donor recognition and continual support for faculty, students and programs. Northwestern invests the principal of an endowment gift under the supervision of a group of investment professionals.
Planned Gifts
Planned gifts are made through wills and estate planning and help fund the future of cancer research and patient care. These gifts include bequests, charitable annuities, remainder trusts and life insurance and can feature periodic payment to you and your loved ones and provide donors with tax savings and other financial benefits.
Contribute to an Initiative, Institute or Program
Donor contributions help fund research initiatives, such as:
Your support will also help us establish several new institutes and centers within the next few years to facilitate the work of our cancer physicians and scientists. These collaborations will undoubtedly lead to clinical advances that benefit patients and their families locally, nationally and across the globe. Learn more about these initiatives on our We Will. The Campaign for Northwestern Medicine website.
Fundraisers
See our fundraiser calendar for upcoming events.
Contact Us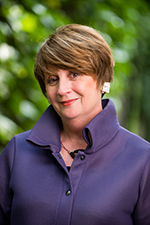 Terri Dillon
Associate Dean for Development
Northwestern University
Phone: 312-503-4837
Email: terri-dillon@northwestern.edu

Back to top