Chair, Scientific Review Committee - Al B. Benson III, MD, FACP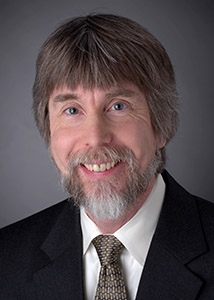 The chair of the Scientific Review Committee is appointed by and reports to the director of the Lurie Cancer Center. The position is responsible for the development and oversight of the Lurie Cancer Center's clinical trials affiliate network, chairing two committees of the Lurie Cancer Center's Clinical Trial Protocol Review and Monitoring System (the Scientific Review Committee and the Data Monitoring Committee), and serving as the Lurie Cancer Center representative on the National Comprehensive Cancer Network's (NCCN) Board of Directors. The associate director for Clinical Investigations is also the principal investigator for the Lurie Cancer Center's Eastern Cooperative Oncology Group Grant. The associate director serves on the Executive Committee and Leadership Group, playing a critical role in establishing the strategic direction, policy and priorities of the Lurie Cancer Center.
Al B. Benson, III, MD, has served on a number of American Society of Clinical Oncology (ASCO) committees and is currently a member of the Task Force on Quality of Cancer Care, the co-chair of ASCO's Colorectal Cancer Guidelines Subcommittee, the Stage II Colon Cancer Guidelines Panel and the Guidelines Panel for use of Radiofrequency Ablation for Colorectal Cancer Hepatic Metastases. He is also chair of the Eastern Cooperative Oncology Group Gastrointestinal and Data Monitoring Committees. In addition, he is a member of several medical societies and is a past president of the Illinois Medical Oncology Society, a trustee and president-elect for the Association of Community Cancer Centers and a member of the Board of Directors of the NCCN, where he now serves as chair. Dr. Benson is a member of the Big Ten Cancer Research Consortium and the past president of the International Society of Gastrointestinal Oncology.
Benson's research is primarily in the areas of gastrointestinal cancer clinical trials, cancer clinical trials, biologic therapies, phase I cancer clinical trials and cancer guideline development. He has authored or coauthored numerous reports, reviews and book chapters that focus on these topics. His research in biologic agents, cancer therapy and cancer prevention has been awarded funding from a variety of sources, including the NIH.