Principal Investigator, Brain Tumor SPORE - Maciej Lesniak, MD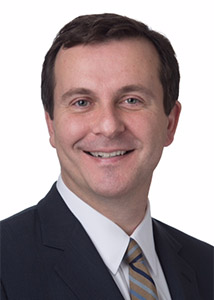 Maciej (Matt) Lesniak, MD, is the Michael J. Marchese Professor and chair of the Departments of Neurological Surgery at the Feinberg School of Medicine and Northwestern Memorial Hospital and Principal Investigator of Lurie Cancer Center's Specialized Program of Research Excellence (SPORE) grant from the NCI for Translational Approaches to Brain Cancer.
An internationally recognized physician-scientist, Lesinak is highly respected for his expertise in the neurosurgical management of patients with brain and spinal cord tumors. His research is dedicated to developing translational therapies and conducting clinical trials, with a focus on novel targeted therapies for brain cancer, including gene therapy, stem cell biology, immunotherapy and nanotechnology.
Lesniak has been the overall PI or site PI of more than 25 multi-institutional clinical trials for recurrent and newly diagnosed malignant gliomas involving these biological therapies, and his research has been continually supported by the National Institutes of Health, the American Cancer Society and the Alliance for Cancer Gene Therapy. He is the recipient of the prestigious Outstanding Young Investigator Award from the American Society of Gene and Cell Therapy and a 2015 Outstanding Investigator Award for transformative cancer research from the National Cancer Institute.