Dancing With Chicago Celebrities Funds Breast Cancer Research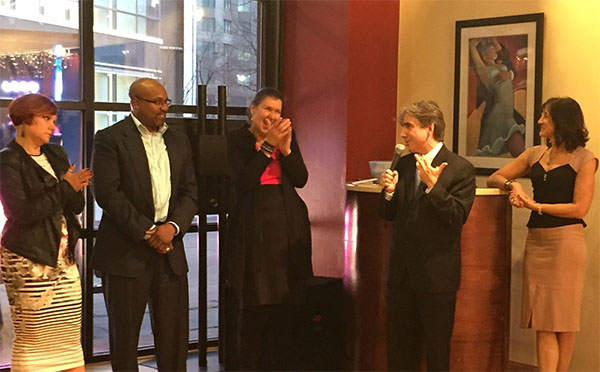 When the dancing was done, the real winner of Dancing With Chicago Celebrities' 2015 benefit was the fight against breast cancer! 
At a recent reception to celebrate the event's success, DWCC presented Lurie Cancer Center Director, Leonidas Platanias, MD, PhD, with a check for $175,000. Dr. Platanias thanked DWCC board members Jill DeMarlo, Stephen Baker, Jane Melvin and Dina Bair and shared his excitement about the Lurie Cancer Center's innovative breast cancer clinical trials that the donation will help support.
Back to top