Dancing With Chicago Celebrities Funds Research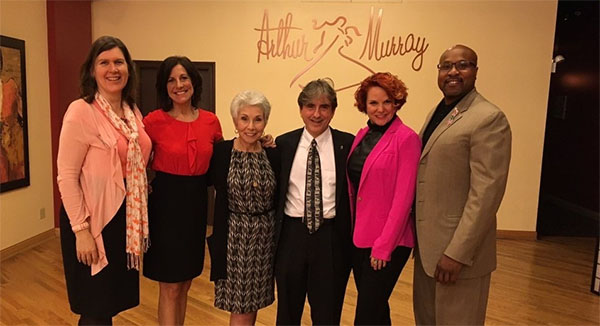 From left: Jane Melvin, Dina Bair, Dr. Sandy Goldberg, Dr. Leon Platanias, Jill DeMarlo and Stephen Baker
Thanks to the dancing feet, commitment and efforts of everyone who participated, Dancing With Chicago Celebrities' (DWCC) 2016 event raised more than $250,000 to support the fight against breast cancer!
DWCC celebrated the success of their 11th annual event at a recent reception, and presented Leonidas Platanias, MD, PhD, with a check to help fund leading-edge research in breast cancer prevention at the Lurie Cancer Center and Northwestern Medicine. Our Director, who took to the dance floor in 2015, thanked DWCC board members and reminisced about some favorite moments.
Oncologist Claudia Tellez, MD, admirably filled his (dancing) shoes at this year's benefit, dedicating her performance to her family, friends and her "very courageous patients.
Back to top