The H Foundation: A Record-Breaking Year of Fundraising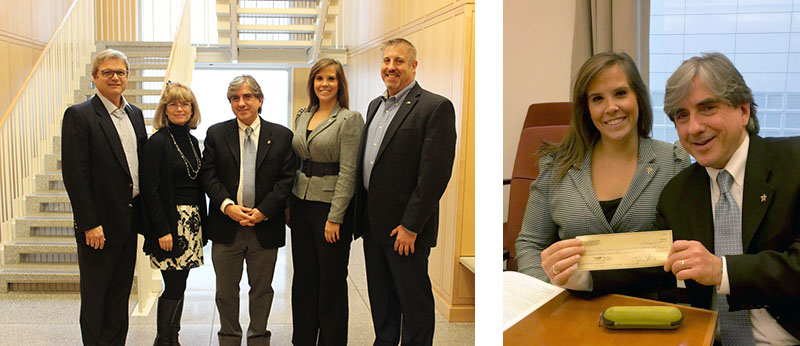 For our partners at The H Foundation, 2017 was a record-breaking year of fundraising to support research at the Robert H. Lurie Comprehensive Cancer Center of Northwestern University.  On Thursday, December 21, Cortney Frahm, Executive Director of The H Foundation, presented a check to Leonidas Platanias, MD, PhD, Director of the Lurie Cancer Center, joined by John Rot and Dan Chopp, founding members of The H Foundation, and Kathleen Green, PhD, Associate Director for Basic Sciences Research at the Lurie Cancer Center.
After losing a dear friend to cancer, The H Foundation was started by a few friends with entrepreneurial spirit who decided to make a difference in the fight against cancer.  They hosted their first fundraiser, the Carribean-themed Goombay Bash, in 2001. Since then, the event has grown to become one of the largest and liveliest events in Chicago!
All proceeds benefit Lurie Cancer Center's Basic Science Research, accelerating discoveries that lead to breakthroughs.
Learn more about The H Foundation