Mehta and Singhal Named Chez Family Foundation Professors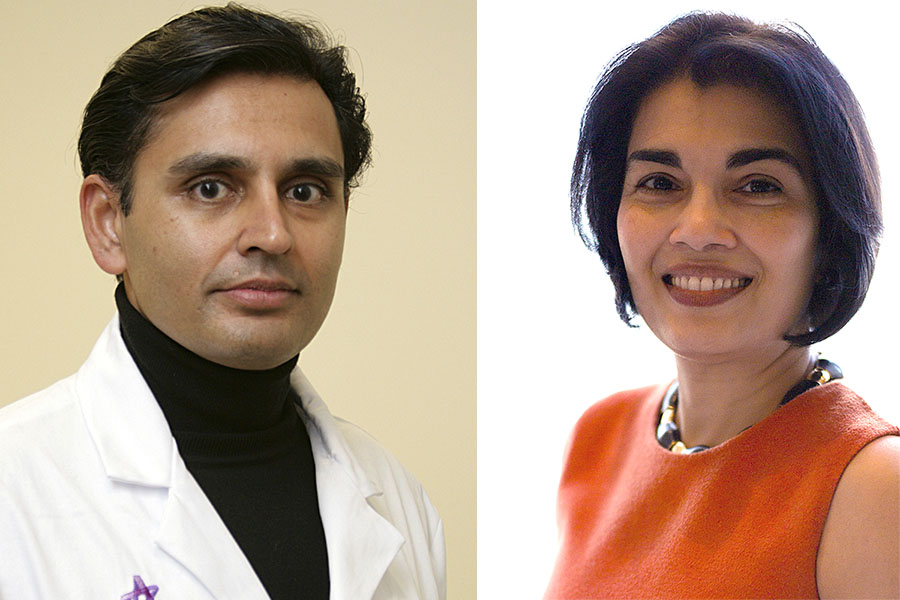 Please join us in congratulating Jayesh Mehta, MD, and Seema Singhal, MD! Both professors in the Division of Hematology and Oncology in the Feinberg School of Medicine have been jointly appointed as the Chez Family Foundation Professors of Myeloma Research.
Dr. Singhal is Director of the Multiple Myeloma Program at Lurie Cancer Center, and Dr. Mehta is Director of Lurie Cancer Center's Hematopoietic Stem Cell Transplant Program at Northwestern Memorial Hospital. A leader in volume and types of transplants, the Stem Cell Transplant Program averages more than 350 transplantations per year, achieving outcomes that consistently exceed national patient survival rates.
Back to top