FNIH Selects Jaehyuk Choi as a Trailblazer Prize Finalist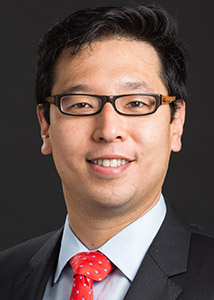 The Foundation for the National Institutes of Health (FNIH) has selected Lurie Cancer Center member, Jaehyuk Choi, MD, PhD, as one of three finalists for the inaugural Trailblazer Prize for Clinician-Scientists (Trailblazer Prize). The finalists are being recognized for their outstanding research contributions that have the potential to or have led to innovations in patient care. Choi is the Ruth K. Freinkel, MD, Research Professor and assistant professor of Dermatology and Biochemistry and Molecular Genetics,
A jury of five distinguished biomedical clinical scientists selected Choi from more than 100 outstanding nominations for using genomics to identify mutations in skin cells that can lead to autoinflammatory diseases and cancer, and inspiring novel therapeutic approaches for these diseases. The winner will be announced and awarded the Trailblazer Prize at the FNIH Annual Fall Board Dinner on Wednesday, October 24, 2018 in Washington, D.C.
"We had an overwhelming response to our call for nominations for the first year of the Trailblazer Prize with many outstanding nominees, but these exemplary clinician-scientists rose to the top of the list," said Maria C. Freire, Ph.D., President and Executive Director, FNIH. "Their innovative research will undoubtedly improve patient care in their fields far into the future."