The Holiday Season (and Beyond) with Cancer
By Christina Johnson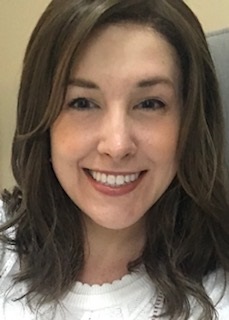 This holiday season marks the fifth that I'll experience while living with cancer. Two of the years, I was recovering from surgeries, and the others I have been getting chemotherapy. During these years, I've developed coping strategies so I can make the most of the holidays while managing metastatic cancer.
Don't overcommit
The holiday season can be filled with parties, gatherings, happy hours, as well as scans, appointments, and chemotherapy sessions. I've learned it really is OK to not attend every social event. My health takes a front seat. Without being rested and feeling well, I am not my best self, and I want to be my best around my family, friends, and co-workers. Sometimes, this means leaving early, or saying no altogether. It's OK to say "No" (thanks).
Time management
I have discovered that I only have so much energy to give, and time to spend that energy. We all have only 24 hours in the day, and seven days in the week.  I ask myself, what is the best use of those hours and days? I spend my time and energy on those people and things I love, which bring fulfillment and joy. This is especially true during this busy season. Plan and spend your time wisely.
Embrace your emotions
For many, there is an expectation that the holiday season is a time for light-heartedness and cheer; an overall happy disposition. Many of us managing a cancer diagnosis don't always have those feelings. Maybe it's anxiety about an upcoming scan, fear of recurrence, grieving a former way of life, or just generally not feeling well. It's OK to have those feelings, to recognize them, acknowledge them, and to move on. One anxious day doesn't mean an entire anxious week.
Practice gratitude
After a cancer diagnosis, things can be lost. Whether it's a physical ability, a carefree nature, a career, a savings account, many of these losses can be attributed to the disease. Focusing on what I do have- not what I don't or what I've lost - is one way to take back control. I may not be able to dictate many things about my disease, but I can choose how to respond. And I choose to respond by reminding myself of all that I do have: a wonderful support system, a brilliant care team at the Lurie Cancer Center at Northwestern Memorial Hospital, and a very full life.
Focus on others
Between appointments, treatments, and managing side effects, so much can feel about "me." I've found that giving back, whether through volunteering my time or a donation, can be a good way to focus on others. Giving back doesn't have to be volunteering in the traditional sense, either - giving back to my loved ones is just as fulfilling.
Indulge, in moderation
I do my best to live a healthy lifestyle, which includes eating well. The rich food of the season can be hard on the body, especially if the other 11 months of the year I don't eat much of it. I've learned to enjoy some of the unhealthy foods that I love, but in moderation. That third cookie isn't going to bring me much more incremental enjoyment, so I stick with just two.  
Be in the moment
It's all too easy to think of life (and experiences) before cancer, or to imagine what it could be like in the years to come. But, I do not want to lose the present moment thinking about the past or living in the future. I remind myself to focus on the present moment when these thoughts come in.
The holidays may be different than they were prior to my cancer diagnosis, but they are just as, if not more, wonderful. I take in each moment; all of the sights and sounds and the feelings that accompany them. That is something cancer will never change. Happy Holidays!
---
Christina Johnson was 26 when she was diagnosed with colon cancer. She is part of BOARD39, a patient advocacy group within the Adolescent and Young Adult Cancer Program at Northwestern's Lurie Cancer Center.
Back to top