2018 Chung Lee Lectureship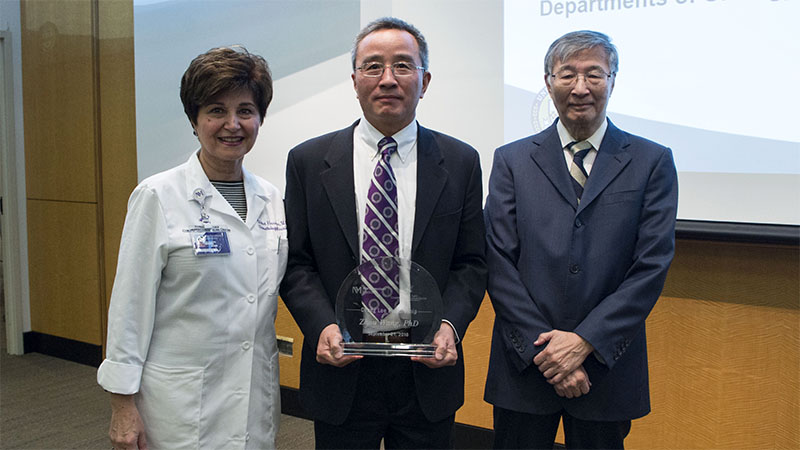 On September 27, Lurie Cancer Center hosted the seventh annual Chung Lee Lecture, held to honor Chung Lee, PhD, professor emeritus in the Department of Urology at the Feinberg School of Medicine.
The seminar's featured speaker was Zhou Wang, PhD, director and chair of Urological Research, and co-director of the Prostate and Urologic Cancer Program of the University of Pittsburgh Cancer Institute.
Dr. Wang's presentation, titled "Targeting Androgen Receptor Nuclear Localization and Function in Castration-Resistant Prostate Cancer (CRPC)," described his research focused on understanding the mechanisms of androgen action in prostate cancer to provide new treatment targets.
Back to top