Eat, Drink and Be Giving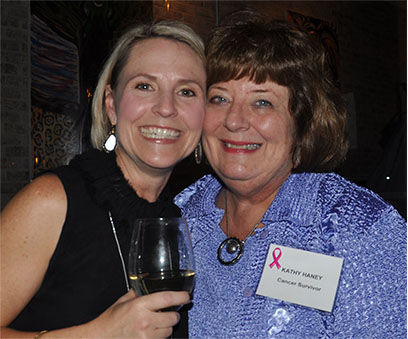 We're grateful for partners like Kathy Haney and Debbie Exner, who help us advance cancer research through the Fundraising Activation Council for the annual Cancer Survivors' Celebration Walk & 5K.
Last month, the dynamic duo hosted "Removing Cancer Ribbons Through Research," raising more than $5,000 to fund our research efforts and innovative programs.
We are so thankful for your support!
Back to top