Kathleen Green, PhD, Presents Nathaniel Berlin Lecture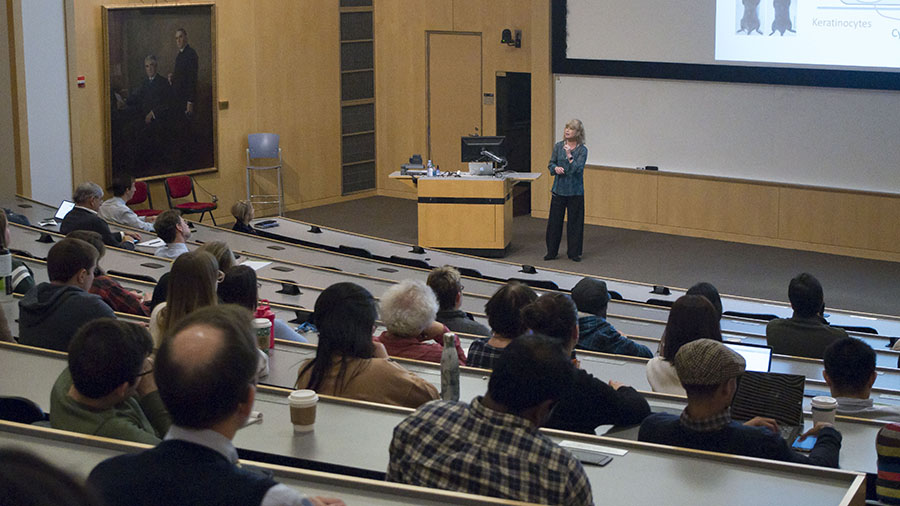 On November 27, 2018, Lurie Cancer Center hosted the Nathaniel Berlin Lectureship, held to honor Nathaniel I. Berlin, MD, PhD, a pioneer in cancer research who served as director of the Lurie Cancer Center from its founding until his retirement in 1987.
Kathleen Green, PhD, a leader in the field of epithelial cell biology, was the featured speaker. The title of her presentation was "From Epidermal Morphogenesis to Melanoma: Emerging Roles of Desmosomal Cadherins."
Green is the Joseph L. Mayberry, Sr. Professor of Pathology and Toxicology, professor of Dermatology, and associate director for Basic Sciences Research at the Lurie Cancer Center.
Back to top