McKoy Named to JNCCN Editorial Board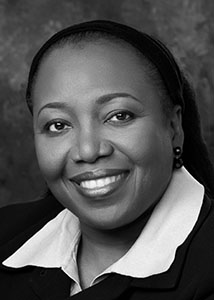 June M. McKoy, MD, MPH, JD, MBA, associate professor of Medicine in the Division of General Internal Medicine and Geriatrics, has been named to the Executive Editorial Board for JNCCN-Journal of the National Comprehensive Cancer Network (NCCN). She currently represents the Lurie Cancer Center on the NCCN Guidelines Panel for Older Adult Oncology.
JNCCN's vision is to further the mission of NCCN by serving as the primary resource for information on NCCN Clinical Practice Guidelines, innovation in translational medicine, and on scientific studies related to oncology health services research, including quality care and value, patient outcomes, and public policy.
In addition, Dr. McKoy, a member of Lurie Cancer Center's Cancer Survivorship Institute, was recently appointed to the Journal of Geriatric Oncology's Editorial Board.
Back to top