Biostatistician Fred Rademaker to Retire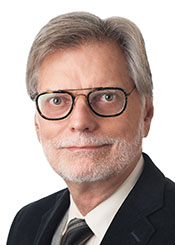 After an extensive career as a biostatistician at Northwestern University, Alfred W. Rademaker, PhD, will retire on April 1, 2019. Since 2016, he has served as director of the Quantitative Data Sciences Core (QDSC) at the Robert H. Lurie Comprehensive Cancer Center. 

A professor of Preventive Medicine in the Division of Biostatistics, Dr. Rademaker joined Northwestern's Cancer Center in 1988. He received his doctorate in statistics from Pennsylvania State University and held appointments at the University of North Carolina and the University of Calgary. In 1999, he became director of Lurie Cancer Center's Biostatistics Core Facility, which was combined with the Cancer Informatics Core in 2016 to form the Quantitative Data Sciences Core (QDSC).

Dr. Rademaker's research interests are focused on the design of early stage clinical trials and the statistical analysis of data from these trials. He has co-authored over 300 cancer-related peer reviewed publications and co-chairs Lurie Cancer Center's Scientific Review Committee.

"Fred has made major contributions to our cancer center for many years. I'm grateful for all he has done as a scientist, mentor, colleague and friend,"  said Leonidas Platanias, MD, PhD, Director of the Lurie Cancer Center.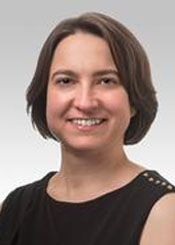 On August 1, 2018, Masha Kocherginsky, PhD, an accomplished biostatistician with expertise in cancer clinical trials, will succeed Dr. Rademaker as director of the QDSC. An associate professor of Preventive Medicine in the Division of Biostatistics, and of Obstetrics and Gynecology in the Division of Gynecologic Oncology, Dr. Kocherginsky works in cancer research, rehabilitation medicine, rheumatology and anesthesiology, and collaborates with many investigators at the Feinberg School of Medicine and the Shirley Ryan AbilityLab.
Dr. Kocherginsky joined Northwestern University in 2016 after spending thirteen years in the Biostatistics Laboratory and the Biostatistics Core at The University of Chicago Comprehensive Cancer Center. She is a member of the Lurie Cancer Center and serves on the center's Scientific Review Committee. Dr. Kocherginsky is a co-leader of the Biomedical Informatics and Statistics Core for a study of epigenomic biomarkers of HIV-associated cancers in Nigeria, and currently leads the Statistical and Data Management cores for two large clinical trials in spinal cord injury.
The Quantitative Data Sciences Core collaborates with cancer center investigators in the areas of biostatistics, bioinformatics and clinical informatics.  Expertise includes proposal development, clinical trial design, experimental study design, data analyses, data management and manuscript preparation for basic, clinical and population science projects.  
Back to top