Jaehyuk Choi Receives 2019 NCCN Young Investigator Award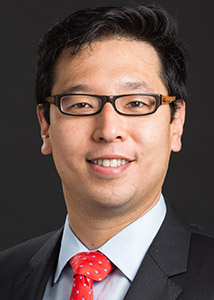 Jaehyuk Choi, MD, PhD, was selected to receive a 2019 Young Investigator Award from the National Comprehensive Cancer Network (NCCN) and the NCCN Foundation to advance his work on the Genomic Determinants of Responses to Immunotherapy in Merkel Cell Carcinoma.
"Immunotherapy is effective for a subset of our patients with Merkel cell carcinoma," said Choi, the Ruth K. Freinkel, MD, Research Professor, assistant professor of Dermatology and Biochemistry and Molecular Genetics, and member of the Cancer Epigenetics & Nuclear Dynamics (CEND) program of the Lurie Cancer Center. "We are going to use next-generation technologies to identify why some patients respond and some do not. Our goal is to design novel therapeutic strategies to cure all patients with this uncommon but deadly cancer."
The annual Young Investigator Awards provide funding and study support to some of the most promising early-career physician-scientists and clinical investigators from across the 28 leading academic cancer centers that comprise NCCN. Choi is one of four investigators being recognized for their innovative approaches to improving cancer care.
"It is an honor to receive this prestigious award," he added. "The NCCN has afforded us a wonderful opportunity to perform research that we hope will improve patient care."
"Jae's innovative and impactful work is simply superb. This important national honor and recognition is well deserved," said Leonidas Platanias, MD, PhD, director of the Lurie Cancer Center.