Lurie Cancer Center Receives Prestigious New NCI Award to Lead Clinical Trials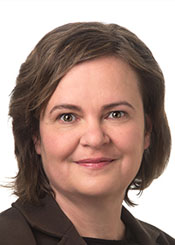 Daniela Matei, MD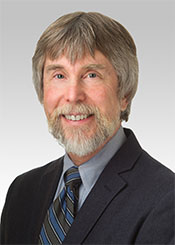 Al B. Benson, III, MD
The Robert H. Lurie Comprehensive Cancer Center of Northwestern University was selected as a Lead Academic Participating Site (LAPS) providing scientific leadership in the development and conduct of clinical research within the National Clinical Trials Network (NCTN). The NCTN provides infrastructure for NCI-funded treatment, screening and diagnostic trials to improve the lives of patients with cancer.
Progress in cancer prevention, diagnosis and treatment is impossible without clinical trials. This highly sought-after award from the National Cancer Institute (NCI) will help Lurie Cancer Center's physicians and scientists accelerate the translation of innovative research to clinical care, and ensure that more patients have access to the best treatment options available.
"This new recognition from the NCI reflects the dedication of our investigators to a collaborative, team-based approach," said Leonidas Platanias, MD, PhD, director of the Lurie Cancer Center. "We are honored to join an elite group of top academic cancer research institutions that have also received this award."
The prestigious award is based on Lurie Cancer Center's demonstrated expertise in the design and implementation of safe and effective clinical trials, and its ability to enroll high numbers of patients in NCTN trials. NCTN clinical trials help to establish new standards of care, set the stage for approval of new therapies by the Food and Drug Administration, test new treatment approaches, and validate new biomarkers.
Daniela Matei, MD, Diana Princess of Wales Professor of Cancer Research and co-leader of the Translational Bridge Program, and Al B. Benson III, MD, professor and chair of Lurie Cancer Center's Scientific Review Committee, serve as principal investigators on the grant, which will provide support for six years.