Androgen Receptor Activity in Treatment-Naive Prostate Cancer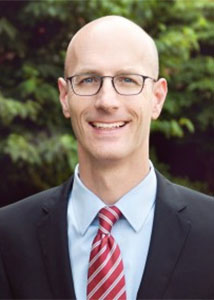 The effects of differing androgen receptor activity (AR-A) is well-characterized in men receiving systemic treatments for metastatic castration-resistant prostate cancer (mCRPC).
A multi-institutional study led by Edward M. Schaeffer, MD, PhD, the chair and Edmund Andrews Professor of Urology, sought to characterize AR-A in localized prostate cancer, and understand it's molecular and clinical implications. The study, published in Clinical Cancer Research, is the largest genomic analysis of prostate cancer to date, encompassing nearly 20,000 patients with localized prostate cancer.
"This large-scale genomic analysis of localized prostate cancer is notable as it helps us understand the molecular machinery driving the most aggressive cases, and simultaneously exposed novel pharmacologic vulnerabilities that are the subject of ongoing Northwestern-based clinical trials," said Schaeffer, who also leads the Polsky Urologic Cancer Institute of the Robert H. Lurie Comprehensive Cancer Center of Northwestern University at Northwestern Memorial Hospital.
Leveraging large-scale transcriptomic data allowed Schaeffer and his colleagues to identify an aggressive subtype of treatment-naive primary prostate cancer that harbors molecular features more analogous to mCRPC. This suggests that a pre-existing subgroup of patients may have tumors that are predisposed to fail multiple current standard of care therapies and warrant dedicated therapeutic investigation.