Lurie Cancer Center Tobacco Cessation Program
New NCI-Funded Program Aims to Integrate Evidence-Based
Smoking Cessation Treatment into Cancer Care
Even after a cancer diagnosis, quitting or cutting back on smoking can significantly improve a patient's response to treatment and lower the risk of cancer returning or developing a second cancer, yet more than half of all patients continue to smoke. How can we help?
A grant from the National Cancer Institute's (NCI) Cancer Center Cessation Initiative (C3I) will help the Robert H. Lurie Comprehensive Cancer Center of Northwestern University's new Tobacco Cessation Program address this challenge by integrating evidence-based treatment into the comprehensive cancer care of our patients.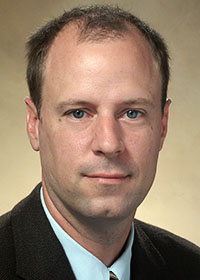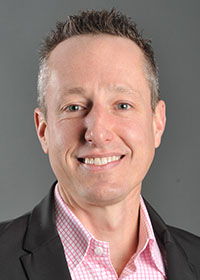 Quitting is hard under the best of circumstances. Led by Brian Hitsman, PhD, associate professor of Preventive Medicine and a member of the Lurie Cancer Center, and Timothy Pearman, PhD, professor of Medical Social Sciences and director of the Supportive Oncology Program at the Lurie Cancer Center, the Tobacco Cessation Program's multidisciplinary team of healthcare professionals are experts in helping people with cancer stop smoking, safely and comfortably. Drawing on the National Comprehensive Cancer Network (NCCN) Practice Guidelines for Smoking Cessation, Tobacco Treatment Specialists, Elizabeth Klass, RN, BSN, and Julia May, will offer personalized tools and strategies to help patients with cancer become – and stay – smoke free.
The Tobacco Cessation Program's services are available to patients of the Lurie Cancer Center at Northwestern Memorial Hospital, and can be scheduled to coordinate with existing medical appointments or during infusion therapy. The program offers a full range of state-of-the-art treatment options to align with each patient's individual needs and smoking history, including:
In-person or telephone-based behavioral counseling with the program's Tobacco Treatment Specialists, at no cost to patients
Safe and effective smoking cessation medications to assist with quitting
Supplemental behavioral support and medication at no cost through the Illinois Tobacco Quitline, along with NCI smartphone and web-based resources
"The lack of systematic and consistent procedures to monitor and treat tobacco use among cancer patients and promote long-term quitting has been a major gap in care nationwide," said Hitsman, a heath psychologist with nearly 25 years of experience in the treatment of tobacco use and dependence. Hitsman is a member of the NCCN Panel that developed the standard-of-care recommendations tailored to the unique needs and concerns of patients with cancer.
To ensure that each patient receiving cancer care is assessed for tobacco use, the Tobacco Cessation Program integrates screening and intervention tools into Epic, Northwestern Medicine's unified health record platform. Once documented, the information will enable the program's team to identify and provide cancer patients with access to comprehensive smoking cessation treatment. A commitment for additional funding from the Lurie Cancer Center will support the development and implementation of the program's services.
"Everyone knows that tobacco use can cause cancer. But after cancer is diagnosed, smoking is often neglected as a variable that contributes to mortality, morbidity and treatment response," Pearman said. "With this new program, we have an opportunity to address this challenge and, hopefully, contribute to making smoking cessation treatment part of standard cancer care."
For more information or to schedule a consultation, visit the Lurie Cancer Center Tobacco Cessation Program website or email LurieTobaccoCessation@nm.org

About the Cancer Cessation Initiative
Launched by the NCI as part of the Cancer Moonshot Program, the initiative aims to make tobacco cessation a core component of care at NCI-Designated Cancer Centers. Watch this video to learn more.