Current & Former Trainees
Current Trainees
Rachael Bakker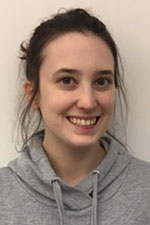 Rachael is pursuing her doctorate in Interdisciplinary Biological Sciences in Dr. Richard Carthew's laboratory at Northwestern University. Racheal's research includes the fundamental functions of two oncogenes in development, TEL-1 and HER2. She also studies their orthologs in Drosophila, focusing on their normal role in cell differentiation. She received her BS in Biology at Western Washington University.
Shirin Hasan, PhD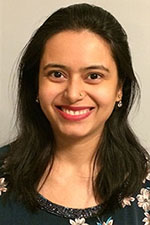 Shirin pursued her doctoral research in India where she focused on the role of chronic stress in cancer initiation. After that, she gained some research experience in Duke University where she worked on yeast genetics. Shirin then moved to Chicago to study mechanisms of impaired hematopoiesis/erythropoiesis in burn injury at the Burn Shock Trauma Research Institute, Loyola University Chicago. Shirin joined the Eklund lab in early 2017 where she is involved in studying the hematologic disorders of Fanconi anemia.
Shirin Hasan, PhD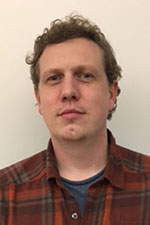 Paul received his Doctorate in Molecular, Cell, and Developmental Biology from the University of Illinois at Chicago. He is working to understand the role and regulation of the transcription factor Snail in stem cells, and how that relates to its ability to promote epithelial to mesenchymal transition (EMT) and invasive cell behavior. Paul received his BS in Biological Sciences from the University of Illinois at Chicago.
Mark Kittisopikul, PhD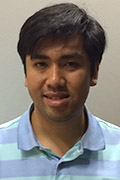 Mark received his Doctorate in Biomedical Sciences with an Emphasis in Computational and Systems Biology and Postdoctoral Certificate in Research from the University of Texas Southwestern Medical Center. In the laboratory of Dr. Robert D. Goldman at Northwestern University, he studies how the nanoscale spatial organization of lamins influences genomics and nuclear function using super-resolution microscopy and computational image analysis. Previously, Mark received his BS in Biological Chemistry and BS in Mathematics from the University of Chicago.
Stephanie Van Gulden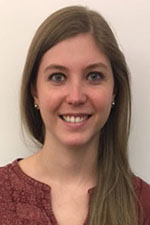 Stephanie is pursuing her doctorate degree in Developmental Neurobiology and Stem Cell Biology in Dr. John Kessler's laboratory at Northwestern University. Her research focuses on defining the mechanisms underlying the generation of distinct subpopulations of glial progenitor cells and astrocytes derived from human pluripotent stem cells. She received her BS in Biomedical Engineering from Florida International University.
Former Trainees
Kelly Arcipowski, PhD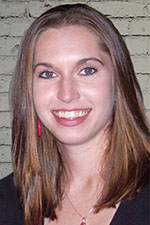 Kelly received her Doctorate in Molecular and Cellular Biology from the University of Iowa. She is working in Dr. Panagiotis Ntziachristos's laboratory studying the role of MLL3 protein in aberrant chromatin regulation and signaling in hematological malignancies. Kelly received her BS in Biology and Justice Systems from Truman State University.
Arturo Garza-Gongora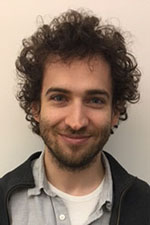 Arturo is currently a graduate student in the Driskill Graduate Program in the laboratory of Steven Kosak. He studies the spatial organization of the human genome in differentiation and disease. Arturo holds a BS in Biology from Texas A&M University.
Jason Miska, PhD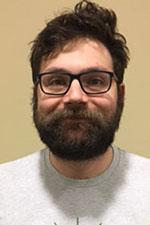 Jason received his BS in Microbiology from Bradley University and completed his doctorate in Microbiology and Immunology at the University of Miami in 2014 in the laboratory of Dr. Zhibin Chen. There, he worked on elucidating the mechanisms of autoimmunity and its paradoxical role in both tumor promotion and prevention. In Dr. Maciej Lesniak's laboratory, Jason studies novel therapeutics for the treatment of glioblastoma multiforme, a highly aggressive brain tumor which is almost uniformly lethal. Jason's focus is on how the metabolic processes of the tumor, such as fatty acid oxidation, tumor acidification, and tryptophan catabolism, can directly inhibit anti-glioma immune responses.
Andrew Volk, PhD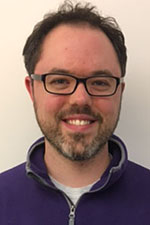 Andrew received his Doctorate in Molecular Biology from Loyola University Chicago. His work in Dr. John Crispino's laboratory has focused on NK-Kb, TNF, and JNK activity in leukemia stem cells and more generally on normal and malignant hematopoietic stem cell biology and the bone marrow niche. He received his BS in Biology from Baylor University.