Assess Your Risk
Cancer Genetics Program
The Cancer Genetics Program provides risk assessment, surveillance and management recommendations for individuals and families at increased risk for developing cancer due to their personal and / or family history.
Our goal is to prevent cancer or, if cancer occurs, to detect it as early as possible through individualized strategies for screening and prevention.
Hereditary Cancer
The field of cancer genetics is rapidly evolving. To learn if you might benefit from a consultation with the Cancer Genetics Program, consider the following questions:
Does cancer seem to run in your family?
Were you or a family member diagnosed with cancer before the age of 50?
Have multiple family members had the same or related types of cancer?
Have you or any of your relatives had more than one cancer diagnosis?
Are you of Ashkenazi Jewish ancestry?
If you answered yes to any of the questions above, have relatives that have a known cancer-related gene mutation, or if you are concerned about hereditary cancer risk, please contact us at 312.695.0320 to schedule an appointment.
Frequently Asked Questions
 If I meet with a genetic counselor, am I required to have genetic testing?
No. Even if genetic testing is offered, you can decline and still receive recommendations for ongoing management based on your personal and family history.
 How should I prepare for my appointment?
A genetic counselor may contact you prior to your appointment to collect information (type of cancer, age at diagnoses, etc.) about your family's health history. If available, it may be helpful to bring family members' medical records or results of previous genetic testing.
 Will my insurance cover the cost of genetic testing?
Each insurance company has different policies regarding who is eligible. If you choose to have genetic testing, we will ensure that you are informed about any potential out-of-pocket costs. The cost of genetic testing is separate from other fees related to the appointment.
 Can genetic test results affect my ability to get or keep health insurance?
Federal law prohibits health insurance companies and employers from discriminating based on genetic information. Per the Genetic Information Non-Discrimination Act, they cannot raise rates or deny coverage based on genetic test results.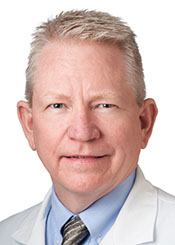 Under the direction of Jeffrey Dungan, MD chief of the Division of Clinical Genetics, the Cancer Genetics Program is a collaborative effort between Northwestern Medicine and the Robert H. Lurie Comprehensive Cancer Center of Northwestern University.