About Lurie Cancer Center
The Lurie Cancer Center is leading efforts to translate life-changing research into better ways to prevent, diagnose and treat cancer. Collaborating across disciplines, our physicians and scientists combine scientific discovery and medical expertise to provide the highest level of innovative, patient-centered care.
We are committed to training and mentoring the next generation of leaders, ensuring equity in cancer care, and improving the lives of people with cancer.
A National Leader
Top in scientific leadership, resources and research
The National Cancer Institute (NCI) has designated Lurie Cancer Center as one of only 56 Comprehensive Cancer Centers in the nation recognized for their "scientific leadership, resources, and the depth and breadth of their research."
Lurie Cancer Center is a founding member of the National Comprehensive Cancer Network (NCCN), an alliance of 32 of the world's leading cancer centers devoted to defining and advancing high-quality, high-value cancer care.
Comprehensive Care
Our experts write the book on cancer care
Our doctors help write the NCCN patient guidelines for each cancer type.
The Feinberg School of Medicine's Division of Hematology and Oncology in the Department of Medicine is certified by the Quality Oncology Practice Initiative, an affiliate of the American Society of Clinical Oncology, for meeting the highest standards for quality in cancer care.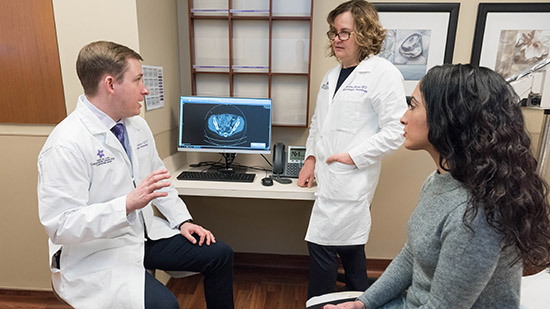 Groundbreaking Treatment
Pioneering specialized treatment options
The Northwestern Medicine Hematopoietic Stem Cell Transplant Program is a leader in the number and types of transplants, performing over 350 transplants each year and resulting in outcomes exceeding the national survival rate.
Northwestern Medicine Chicago Proton Center is the first and only proton therapy center in Illinois.
Our OncoSET program is pioneering precision medicine in cancer.
Community Outreach and Engagement
Improving the world around us
Top-Ranked Hospitals
Comprehensive care, compassionate doctors
Lurie Cancer Center at Northwestern Memorial Hospital is once again ranked among the best in the nation by U.S. News & World Report in its 2023-2024 list of "Best Hospitals for Cancer." Northwestern Memorial, our primary teaching affiliate and clinical home, is the only Illinois hospital on the national Honor Roll for 12 straight years.
Shirley Ryan AbilityLab (previously known as the Rehabilitation Institute of Chicago) continues to be recognized as the national leader in Rehabilitation, empowering our integrative approach to cancer care. U.S. News placed our pediatric partner, Ann & Robert H. Lurie Children's Hospital of Chicago, as the top children's hospital in Illinois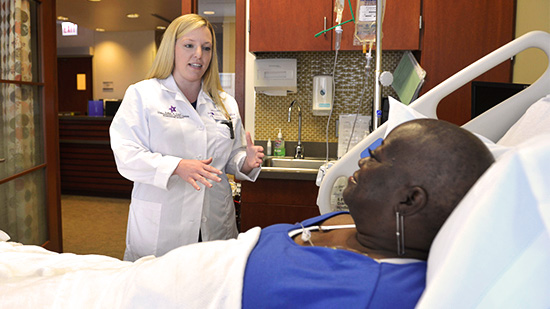 Discovery-Focused Research
Scientific breakthroughs making a difference
Lurie Cancer Center is part of the Big Ten Cancer Research Consortium, a network of academic institutions working together on clinical trials that leverage the scientific and clinical expertise of each university.
We offer 16 shared resources and eight formal research programs to our scientists.
As a Lead Academic Participating Site (LAPS), the Lurie Cancer Center provides scientific leadership in the development and conduct of clinical research within the National Clinical Trials Network (NCTN). This highly sought-after award from the National Cancer Institute (NCI) helps our physicians and scientists accelerate the translation of innovative research to clinical care, and ensure that more patients have access to the best treatment options available.