Clinical trials are research studies that help doctors find new and better ways to prevent and treat cancer. Almost every cancer treatment that is saving lives today is the result of a clinical trial. Search above to find clinical trials offered at the Robert H. Lurie Comprehensive Cancer Center, visit our About Clinical Trials page page to learn more and talk with your doctor to decide if a clinical trial is right for you.
Other Types of Clinical Trials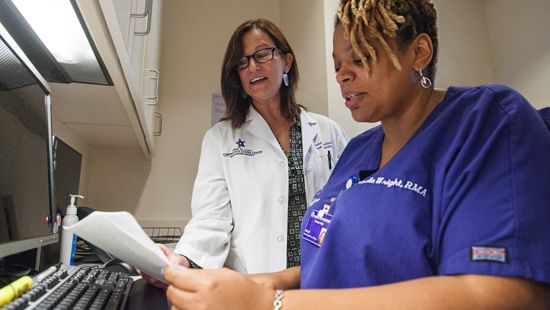 In addition to the therapeutic clinical trials you can find above, Lurie Cancer Center offers access to clinical trials studying new ways to prevent cancer and detect it early, new approaches to medical, surgical and radiation therapy, advanced technologies and effective ways to improve quality of life.
To learn about clinical trials that focus on cancer genetics and hereditary cancer risk, contact our Cancer Genetics Program at 312-926-2000.