Patient & Community Events
Throughout the year, we offer programs and events to engage and empower patients, families and the community, including educational programs, health and wellness classes and our annual Cancer Survivors' Celebration Walk & 5K.
View the Lurie Cancer Center Event Calendar or explore the links below to learn about some of our recurring events.
About the walk
See the full calendar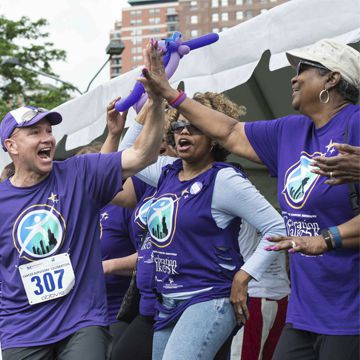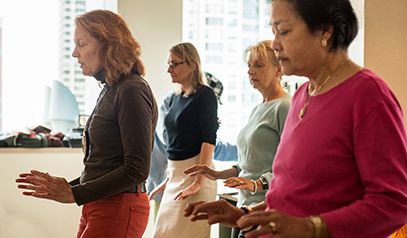 Gilda's Club
Our partners at Gilda's Club Chicago host a wide range of activities at the Lurie Cancer Center. Journaling, jewelry making, yoga and art are just some of the free activities offered throughout the day.
Learn more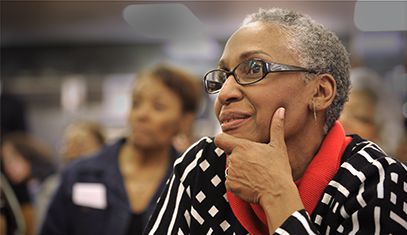 Cancer Connections
Our Cancer Connections breakfast events are held several times a year and offer wellness information, as well as the opportunity to connect with other patients and caregivers.
Learn more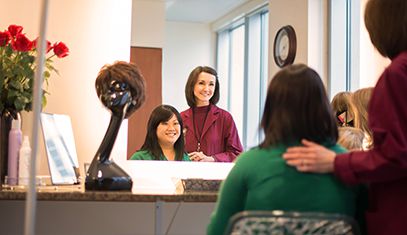 Wellness Activities
Programs including mindfulness meditation, wig and beauty workshops, and a variety of classes designed to help patients return to movement are offered to help manage stress and promote well-being.
Learn more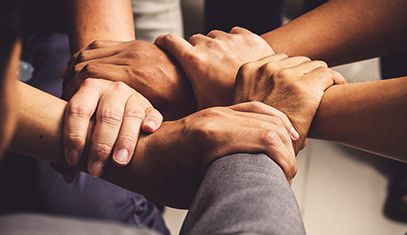 Support Groups
We host support groups for a number of cancer types and for caregivers as well. Visit our Support Groups page for more information.
Learn more