Lurie Cancer Center Professional Education Events
H Foundation Basic Science Symposium 2018
On Friday, Apr. 20, the Basic Science Programs of the Robert H. Lurie Comprehensive Cancer Center of Northwestern University will host a one-day symposium on the topic of "Physics of Epigenetics in Cancer ". The agenda features world renowned leaders in the field of cancer and physical science. This program is made possible through the generous support of the H Foundation.
Register now for the Apr. 20 event
Event Details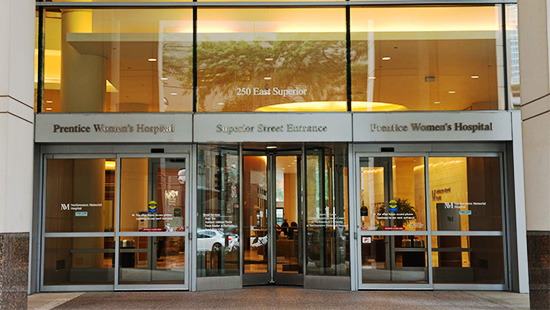 View a Google Map of the event location »
Friday, April 20
Registration & Breakfast: 7:30 a.m.
Morning Program: 8:15 a.m.
Lunch: 11:55 a.m.
Afternoon Program: 12:40 p.m.
Adjourn: 4:45 p.m.
Prentice Women's Hospital
250 E. Superior St., Chicago
3rd Floor, Conference Room L
Admission is complimentary but advance registration is required. Please note that space is limited.
Daily discounted parking is available at the 321 E. Erie Self-Park Garage (Parking C) at the corner of Erie Street and Fairbanks Court. The early-bird flat rate is $17 if you arrive between 5 a.m. and 9 a.m. and depart by 7:30 p.m. (minimum of four hours). Discounted parking is not available at any other garage. No validation of tickets is needed from the conference staff or the hospital.
Keynote Speaker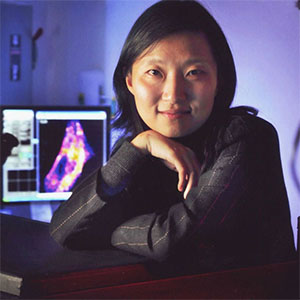 Xiaowei Zhuang, PhD

Howard Hughes Medical Institute Investigator
David B. Arnold Jr. Professor of Science
Professor of Chemistry and Chemical Biology
Harvard University
Confirmed Speakers
Erez Lieberman Aiden, PhD, Baylor College of Medicine & Rice University
Vadim Backman, PhD, Northwestern University
Gregory Bowman, PhD, Johns Hopkins University
Mark Ellisman, PhD, University of California San Diego
Mary Gehring, PhD, Massachusetts Institute of Technology
Roger Kamm, PhD, Massachusetts Institute of Technology
Martin Aryee, PhD, Harvard University
Kenneth Pienta, MD, Johns Hopkins University
Arjun Raj, PhD, University of Pennsylvania


Chairs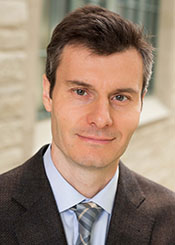 Vadim Backman, PhD

Co-leader, Cancer & Physical Sciences Research Program
Robert H. Lurie Comprehensive Cancer Center of Northwestern University
Walter Dill Scott Professor of Biomedical Engineering
McCormick School of Engineering
Northwestern University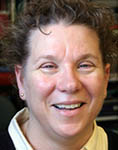 Gayle Woloschak, PhD

Co-leader, Cancer & Physical Sciences Research Program
Robert H. Lurie Comprehensive Cancer Center of Northwestern University
Professor of Radiation Oncology and Radiology
Feinberg School of Medicine
Northwestern University
Back to top