Lurie Cancer Center Professional Education Events
Lurie Cancer Center Symposium & Scientific Poster Session
On June 28, 2018, you are invited to participate in the 10th Annual Lurie Cancer Center Symposium & 29th Annual Scientific Poster Session to display your work, socialize with your peers, network with other researchers, and learn about your colleagues' cancer-related research. There is no fee, and refreshments will be served. The poster session is now full, no additional registrations will be accepted.
Register now
Event Details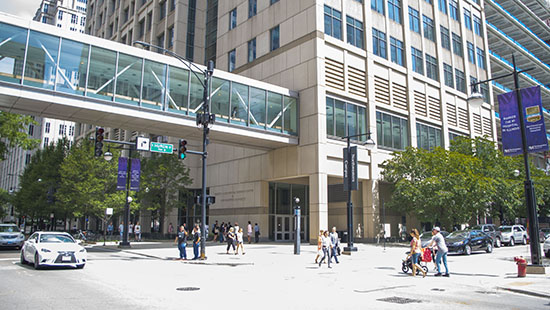 View a Google Map of the event location »
Thursday, June 28
Symposium: 2:00 pm – 5:00 pm
Reception & Poster Session: 5:00 pm – 7:00 pm
Robert H. Lurie Medical Research Center
303 E. Superior St., Chicago
Baldwin Auditorium & Ryan Atrium
Admission is complimentary but advance registration is required. Please note that space is limited.
Daily discounted parking is available at the 321 E. Erie Self-Park Garage (Parking C) at the corner of Erie Street and Fairbanks Court. The early-bird flat rate is $17 if you arrive between 5 a.m. and 9 a.m. and depart by 7:30 p.m. (minimum of four hours). Discounted parking is not available at any other garage. No validation of tickets is needed from the conference staff or the hospital.
Keynote
Tackling Epigenetic Changes in Breast Cancer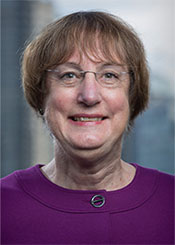 Nancy E. Davidson, MD

Senior Vice President, Fred Hutchinson Cancer Research Center
President and Executive Director, Seattle Cancer Care Alliance
Head, Department of Medicine, Division of Medical Oncology
University of Washington
Student & Fellow Speakers
Johanna Melo-Cardenas (DGP Graduate Student, Fang Lab)
Thao Nguyen Doan Pham (Postdoctoral Fellow, Munshi Lab)
Anjali Rao (IBiS Graduate Student, LaBonne Lab)
Zhuan Zhoi (Postdoctoral Fellow, Wan Lab)
Dusten Unruh (Postdoctoral Fellow, Horbinski Lab)
Co-Chairs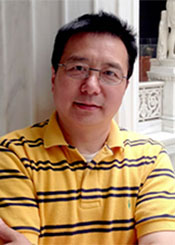 Yong Wan, PhD
Deparment of Obstetrics and Gynecology
Feinberg School of Medicine
Northwestern University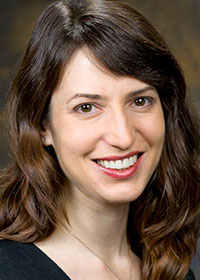 Sadie Wignall, PhD
Department of Molecular Biosciences
Weinberg College of Arts & Sciences
Northwestern University
Student Committe Members
Hyewon Kong (DGP Graduate Student, Chandel Lab)
Timothy Mullen (IBiS Graduate Student, Wignall Lab)
Participating in the Poster Session
The poster session, which will take place immediately following the symposium, will feature the work of students and postdoctoral fellows from the laboratories of Lurie Cancer Center members on Northwestern's Evanston and Chicago campuses.
$500 travel awards will be awarded to the best posters.
All students and postdoctoral fellows in laboratories of any Lurie Cancer Center member on the Chicago, Evanston or Lurie Children's campus are invited and strongly encouraged to participate and to present a poster.
Travel scholarship recipients (Katten Muchin Rosenman, Center for Genetic Medicine Travel Fellowship, and Cancer Prevention and Control Travel Scholarship Program) and T32 Trainees are required to display their work at the poster session
Posters that have been presented in the past year or those that will be presented at a future meeting are permitted.
Poster display space is 3 feet (high) by 5 feet (wide). Mounting supplies will be provided. Please install your poster between 1:00 p.m. and 4:30 p.m.
Parking passes are available for participants joining us from Evanston.
You MUST register your poster by June 11. Late registrations will not be accepted.
Back to top