22nd Annual Lynn Sage Breast Cancer Symposium
Since its inception in 1998, founding chair, William Gradishar, MD, has welcomed leading experts from around the world to present, discuss and evaluate state-of-the art breast cancer treatment strategies at the Lynn Sage Breast Cancer Symposium. In September 2020, the 22nd annual symposium continued the tradition virtually, bringing together more than 750 participants in 20 countries and 40 states for three days of compelling online presentations and interactive Q & A sessions.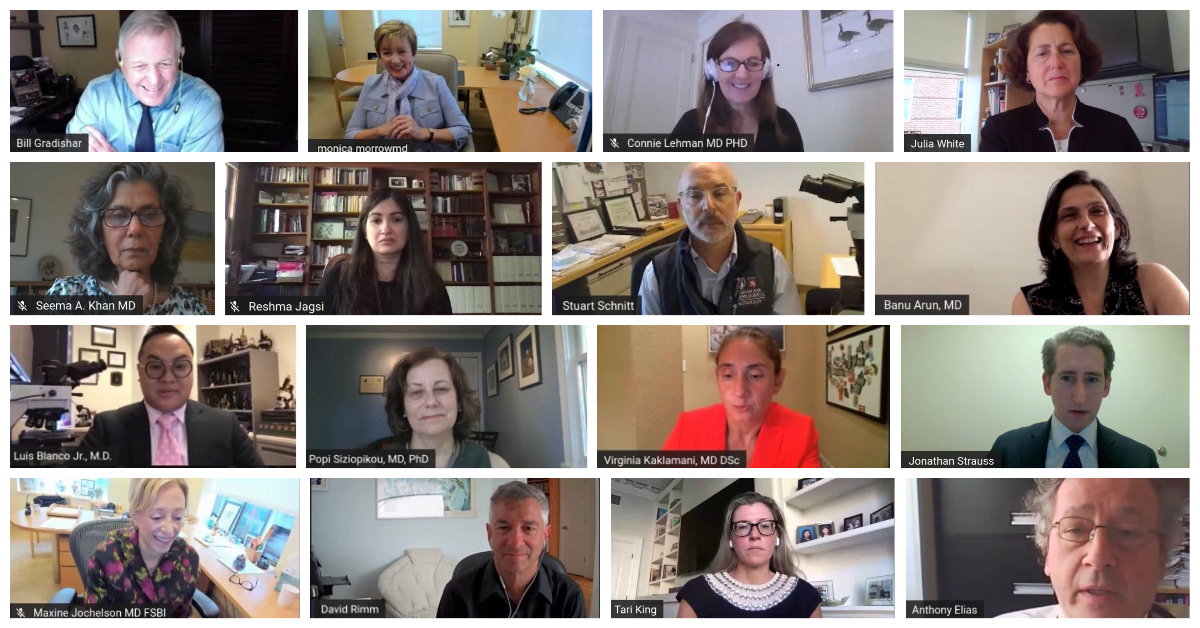 Hosted by the Lurie Cancer Center, the program's faculty of leading national and international medical, surgical and radiation oncologists focused on the close cooperation required for effective multidisciplinary management of patients with breast cancer. The dynamic meeting included a virtual exhibit hall, CME credits, and sessions addressing a broad range of topics, including:
Supportive Care
Breast Pathology for the Non-Pathologist
Breast Imaging and Risk Management
New Approaches to Old Problems
Current Approach to Advanced Disease
Emerging Issues in Breast Cancer Management
Issues in Neoadjuvant therapy
Gradishar is Chief of the Division of Hematology and Oncology, and the Betsy Bramsen Professor of Breast Oncology at Feinberg. He is also Deputy Director of the Clinical Network at the Lurie Cancer Center and Director of the Maggie Daley Center for Women's Cancer Care, where he develops and implements clinical trials of new therapeutic approaches for breast cancer. Dr. Gradishar and co-chair, Monica Morrow, MD, Chief of the Breast Surgical Service and Anne Burnett Windfohr Chair of Clinical Oncology at Memorial Sloan Kettering Cancer Center look forward to holding the 23rd Annual Lynn Sage Breast Cancer Symposium in Chicago in 2021.