New Leadership Appointments
The Cancer Survivorship Institute of the Robert H. Lurie Comprehensive Cancer Center of Northwestern University is proud to announce three new leadership appointments. Their complementary strengths will support the CSI's mission to improve the quality of care for individuals living with, through and beyond cancer.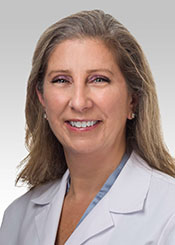 Ann Marie Flores, PT, PhD, Associate Professor of Physical Therapy and Human Movement Sciences, and Medical Social Sciences at the Feinberg School of Medicine. In her role as Director of Cancer Rehabilitation, Dr. Flores will implement and disseminate comprehensive programming, pathways, and standards for cancer patients who could benefit from physical therapy and related interventions. Dr. Flores' research focuses on physical and functional effects caused by cancer and its treatment. She has a particular interest in development and testing new rehabilitation-centered interventions to reduce impairments. Ultimately, her goal is to implement and disseminate these evidence-based interventions as part of standards and usual care for cancer survivors.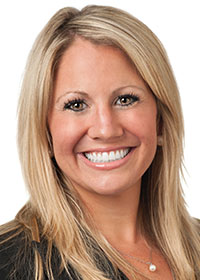 Siobhan Phillips, PhD, Associate Professor of Preventive Medicine in the Division of Behavioral Medicine. As the Director of Physical Activity Promotion, her focus will be to build programming to promote physical activity and healthy lifestyles for cancer survivors, with the goal of enhancing their quality of life and improving disease outcomes. She will also work to develop a community of researchers at Northwestern focused on physical activity and energetics-related research. Dr. Phillips' broader research is focused on understanding the determinants and outcomes of physical activity participation, developing and testing innovative physical activity promotion interventions using novel research methodologies, and translating this research into practice, with an emphasis on cancer survivorship.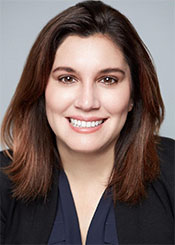 Betina Yanez, PhD, Associate Professor of Medical Social Sciences at the Feinberg School of Medicine. As the new Director of Patient Engagement, Dr. Yanez's primary role will be to create and implement evidence-based, patient-centered clinical care that seeks to improve the lives of patients diagnosed with cancer. Dr. Yanez's research program in cancer control and survivorship characterized by work focused on three major public health problems facing cancer patients and survivors: (a) adherence to cancer treatments; (b) outcomes among racial/ethnic minority cancer survivors; and (c) reach and scalability of evidence-based interventions for oncology patients that are integrated into health information technologies. Her work bridges behavioral medicine, health equity, and precision medicine to research improvements in patient-centered and clinical outcomes of individuals diagnosed with cancer.