Dina Bair: Honoring Her Father by Supporting Survivorship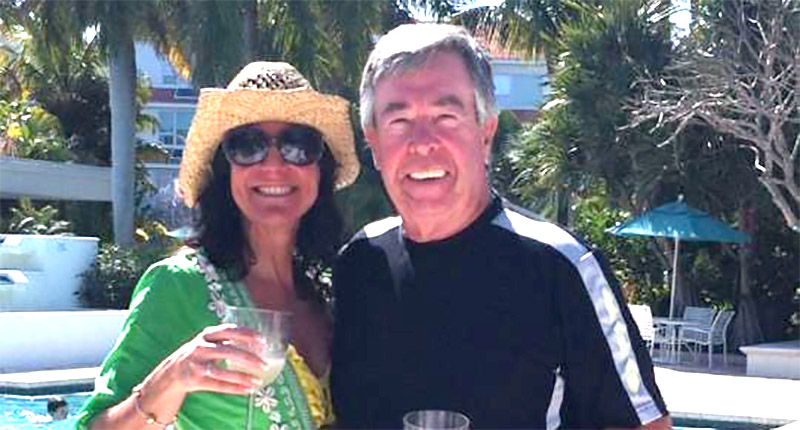 Emmy Award-winning journalist and cancer survivor, Dina Bair, knows that personal stories can have the greatest impact. The WGN-TV News anchor and medical reporter is sharing her experience to honor her late father's memory and support the Cancer Survivorship Institute of the Robert H. Lurie Comprehensive Cancer Center of Northwestern University.
"My father, my greatest teacher, my rock, and the man who made me the woman I am, faced the battle of his life when he was diagnosed with metastatic lung cancer in January, 2020. He knew his chances for survival were slim, but he chose to fight.
Sadly, the treatment he received at a small cancer center in Florida wreaked havoc on his body. It took a team of palliative care and hospice doctors to tend to his overall health, instead of just the cancer. That's when it dawned on me that, from the first day of a cancer diagnosis, survivorship care and support are a critical part of the process.
On September 1, my dad said, '11 more days.'  When I asked what was happening in 11 days, he said he would be out of pain. I don't know how he knew. A man of his word, on September 12, at home and surrounded by family, John Short took his last breath. I vowed then to commit myself to the concept of survivorship.
I was thrilled to know that in my own backyard, Lurie Cancer Center already had a comprehensive program to help improve the physical and emotional health of people with cancer. In my dad's name, I'm committed to raising funds and awareness about the value of patient and family-centered care. Supporting the Cancer Survivorship Institute within the Lurie Cancer Center is my new mission."
Learn more about the Cancer Survivorship Institute  
---
To make an online gift in memory of John Short, please visit:
wewill.northwestern.edu/survivorship 
Have fun while supporting Lurie Cancer Center's survivorship programs at
"A Grand Garden Party and Bocce Ball Tournament" on Saturday, June 11.
For more information about supporting the Cancer Survivorship Institute, please contact:
Nicole Langert, MPA, CFRE
Director, Major Gifts
312-503-1656
nicole.langert@northwestern.edu