Mulcahy and Salem Spearhead First Trial to Demonstrate Benefits of Radioembolization in Patients with Colorectal Liver Metastases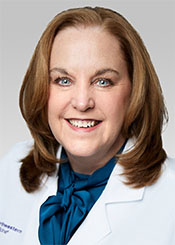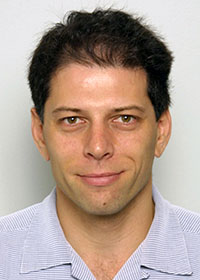 An estimated 1.9 million global cases of colorectal cancer (CRC) are diagnosed each year, making it the third most common cancer worldwide. Approximately one third of all patients with CRC present with, or subsequently develop, metastases in the liver.
An international, multicenter, open-label trial, spearheaded by Lurie Cancer Center members and global Co-Principal Investigators, Mary Mulcahy, MD, and Riad Salem, MD, is the first randomized controlled clinical trial to demonstrate the benefits of radioembolization in patients with colorectal liver metastases, according to findings published in the Journal of Clinical Oncology. 
Results of the Phase III EPOCH (Evaluating TheraSphere in Patients with metastatic colorectal carcinoma Of the liver who have progressed on first-line Chemotherapy) study showed that the addition of transarterial radioembolization with Yttrium-90 to standard-of care second-line chemotherapy improved overall and hepatic progression-free survival.
Additionally, chemotherapy-related adverse events were comparable between the trial arms," said Mulcahy, a professor of Medicine in the Division of Hematology and Oncology at Northwestern University Feinberg School of Medicine and a medical oncologist at the Lurie Cancer Center at Northwestern Medicine. She presented clinical findings from the landmark trial September 20 as a late-breaking abstract at the European Society for Medical Oncology (ESMO) 2021 Congress.
"The EPOCH trial not only demonstrated positive safety and efficacy data for the patients treated in this study, but underscores the success of integrating a device-based therapy like TheraSphere treatment in the continuum of care with systemic chemotherapy and biologic regimens, thereby providing the rationale and setting the stage for future investigation in other cancer types," said Salem, who is also vice chair for Image Guided Therapy and chief of Vascular and Interventional Radiology at Northwestern Medicine.