Rothrock Named Director of Outcomes Measurement and Survey Core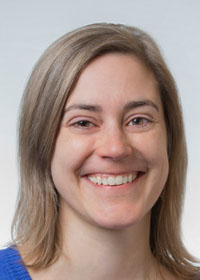 Nan Rothrock, PhD, has been named director of the Lurie Cancer Center's Outcomes Measurement and Survey Core (OMSC).
The mission of this core facility is to provide consultation and support for research that involves collecting, analyzing or interpreting patient-reported outcome (PRO) data in culturally diverse populations. The OMSC provides expertise on the best ways to measure outcomes derived by self-report, serves as a central resource for state-of-the-science instruments and measurement methods, and offers in-house support services for the translation, collection and analysis of outcomes and survey data.
In her role as director, Rothrock is responsible for providing one-on-one consultation to Lurie Cancer Center faculty and labs interested in incorporating patient-reported outcomes into their clinical research. That initial consultation allows members to identify other resources within the OMSC that will help to include the patient's voice as part of grants proposals in development or in ongoing research.
A licensed clinical psychologist with expertise in psychosocial oncology, Rothrock is a professor in the Departments of Medical Social Sciences, Neurology, and Psychiatry & Behavioral Sciences at Feinberg. Her research is focused on patient-reported outcome (PRO) measurement development and application. Currently, her efforts include improving the interpretation of PRO scores, development of implementation tools for utilization of PROs in clinical practice, and the development and evaluation of PRO measures used in assessing the quality of patient care.
Dr. Rothrock will assume leadership of the OMSC effective May 1, following the departure from Northwestern of Zeeshan Butt, PhD. We are indebted to Dr. Butt for his service to the Lurie Cancer Center community.