Anthony Yang Honored as Physician Quality Leader by the Commission on Cancer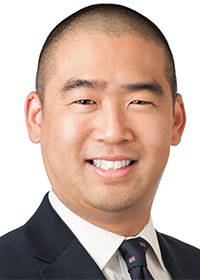 Anthony Yang, MD, has received an Outstanding Performance Award from the Commission on Cancer's (CoC) Cancer Liaison Program for his contributions as the physician quality leader of the Lurie Cancer Center at Northwestern Memorial Hospital. He is one of just ten Cancer Liaison Physicians (CLP) in the nation selected to receive this new award.
As the CLP, Yang guides the cancer-specific quality improvement initiatives of our CoC-accredited cancer program. A surgical oncologist and health services investigator, he is an associate professor in the Division of Surgical Oncology, associate director of the Surgical Outcomes and Quality Improvement Center (SOQIC) at Northwestern University Feinberg School of Medicine, and a member of the Robert H. Lurie Comprehensive Cancer Center of Northwestern University.
His research interests are in the area of health services and clinical outcomes research, specifically in the practical implementation of best practices and improving healthcare quality measurement, helping clinicians learn how to utilize quality metric data, and implement QI projects, and improving patient safety. He also serves as director of the Illinois Cancer Collaborative, a first-of-its kind statewide collaborative dedicated to improving the safety and quality of care for patients with cancer.