30 Years of Celebrating Survivors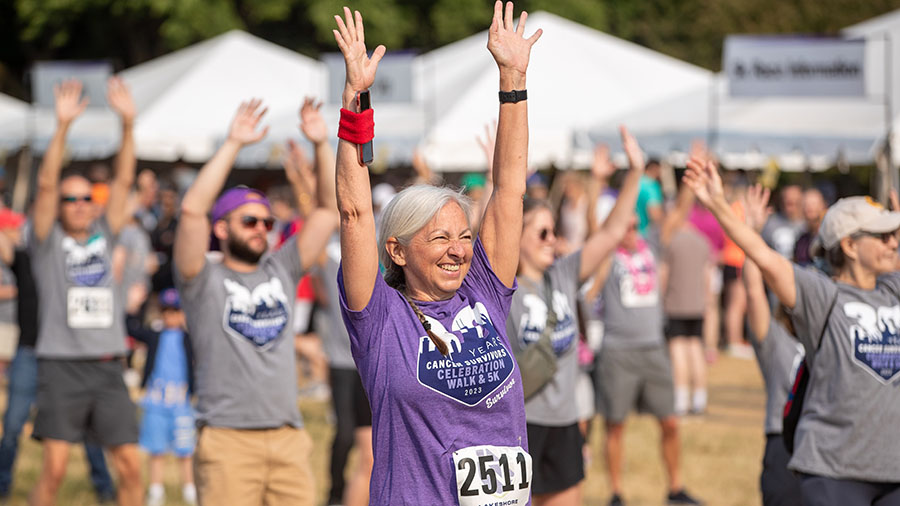 Thank you for celebrating with us! On Sunday, June 4, more than 2,600 cancer survivors and supporters joined us in Grant Park to connect as a community, celebrate milestones, and make an impact on the future of cancer care at our 30th Annual Cancer Survivors' Celebration Walk & 5K!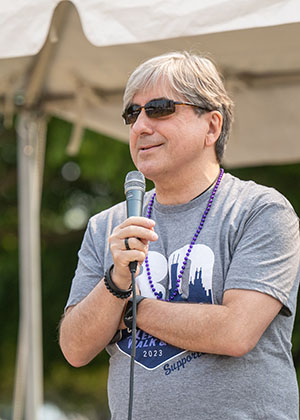 "There are more than 18 million people living with a history of cancer in the United States," said Leonidas Platanias, MD, PhD, director of the Lurie Cancer Center, as he welcomed participants on National Cancer Survivors Day. "Thanks to the physicians and scientists taking bold steps to transform the future for people with cancer, that number is expected to grow."  
Sunshine and blue skies set the stage for a picture-perfect morning to walk and run together along Chicago's lakefront. Highlights included music and entertainment, inspiring speakers, activities for the family, a picnic, and a Dedication Wall filled with messages of love and support.
Through the generosity and commitment of our fundraising teams, donors, and sponsors, the 2023 Cancer Survivors' Celebration Walk & 5K raised more than $350,000! You can still donate online through August 31 to help Lurie Cancer Center's physicians and scientists at Northwestern Medicine translate discoveries into new treatments and better outcomes for our patients. Together we can offer more hope to more people.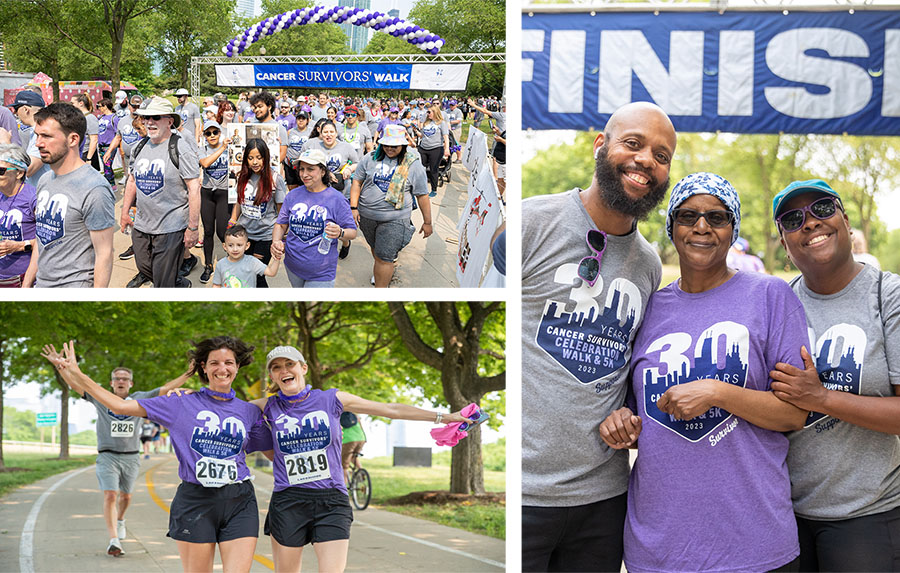 Thank You for Making a Difference!
On behalf of our patients and families at Lurie Cancer Center and Northwestern Medicine, thank you for leading the charge to improve cancer prevention, treatment and survivorship care.
Top Individual Fundraisers:
Sara Breyfogle
Kamala Rajan
Christine Sullivan
Mark Dybas
David Holmes
Rita Krejci
Matthew Hejna
Cobi Illian
Meera & Nisha
Michael Hlavin
Thank You to Our Generous Sponsors!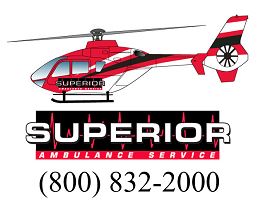 AbbVie
All of Us Research Program at Northwestern Medicine
Blueprint Medicines
Bristol Myers Squibb
Canteen
Caris Life Sciences
Chicago White Sox
Cimaglio Family
Equity Residential Foundation
Scott and Sara Fisher Family
Genentech
Gilead Sciences, Inc
Incyte
Matt's Cookies
Dr. Bharat Mittal
Mudd Law
New Faith Baptist Church International
Northwestern Memorial Hospital Medical Staff
Novartis
Novocure
Seagen Inc.
Servier Pharmaceuticals
Studio Beverly
Walgreens
Whole Foods Market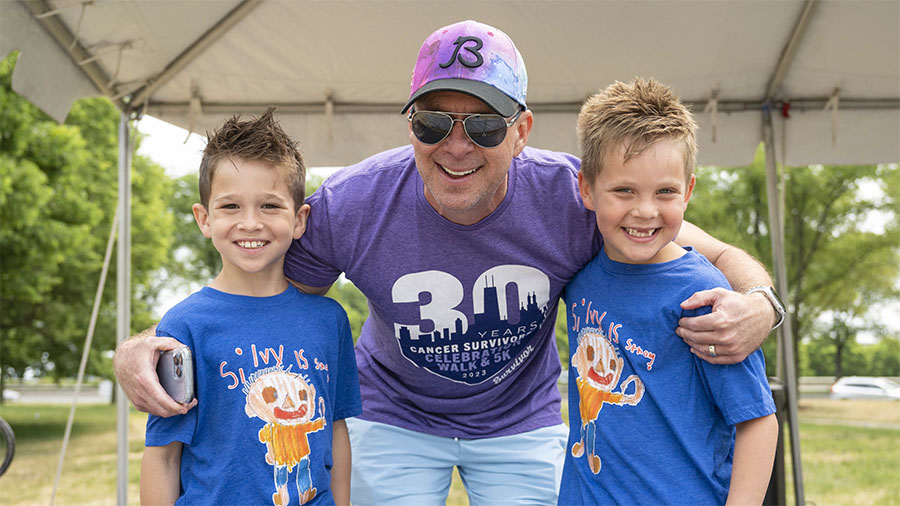 It Takes Teamwork
We are grateful to all the people whose contributions made the 30th Annual Cancer Survivors' Celebration Walk & 5K possible, including:
Our Amazing Volunteers & Staff – we couldn't do it without you!
Erika Aleman, Valerie Jonkoff and Marc Silverman for sharing their experiences
Lakeshore Athletic Services
Lou Loiben, Personalities, Inc. / Emcee extraordinaire
Abel Arciniega, Tequila Graphics / Photographer
Be the Match / Connecting patients with life-saving bone marrow donors
Northwestern's Department of Dermatology / Skin cancer screening
The Studio Beverly / Warm up
The legendary Jesse White Tumblers
Willie the Wildcat / Northwestern University
Squeeze / Chicago Dogs
All the 2023 Faces of Cancer honorees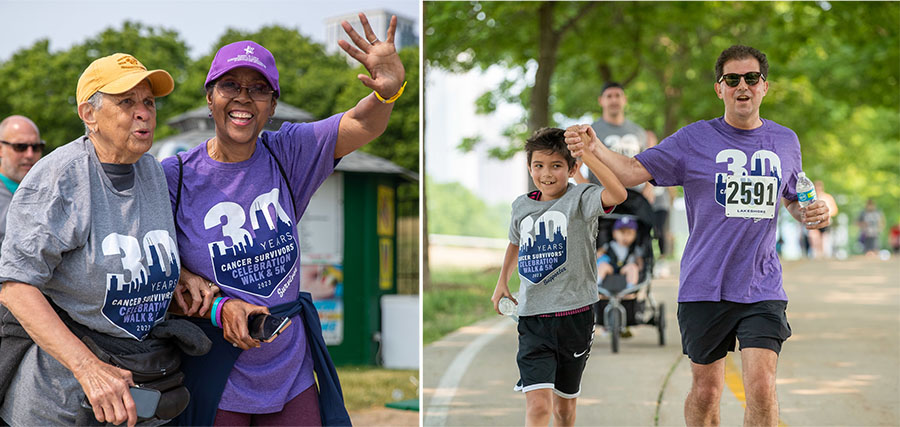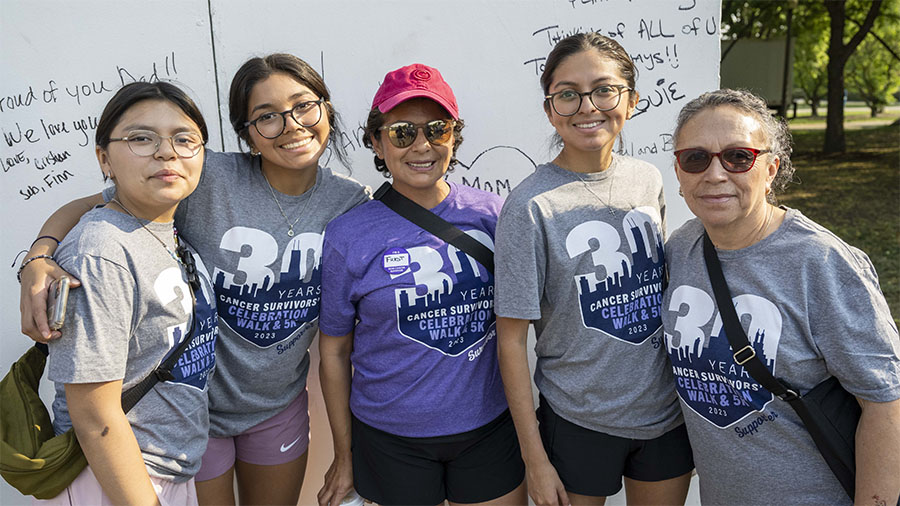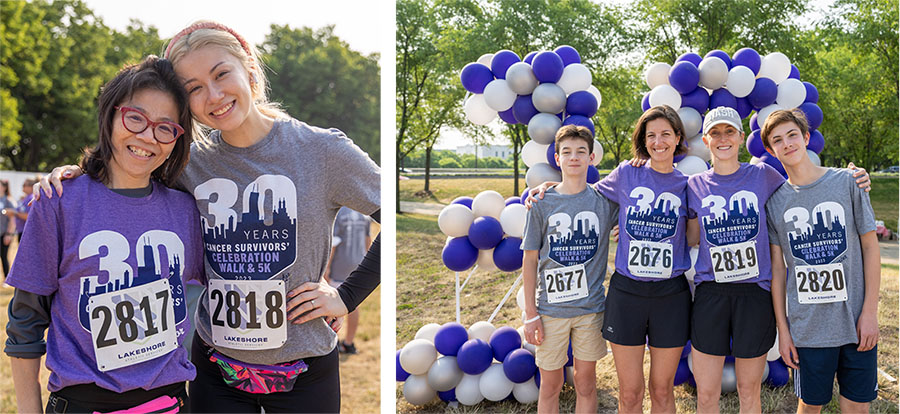 We hope to see you in 2024 at the 31st Annual Cancer Survivors' Celebration Walk & 5K!