Patient & Caregiver Information Library
At the Lurie Cancer Center, we believe that patient-centered care is the best cancer care – before, during and after treatment. The information in this section is designed to support and empower patients with the information you need, right from the start.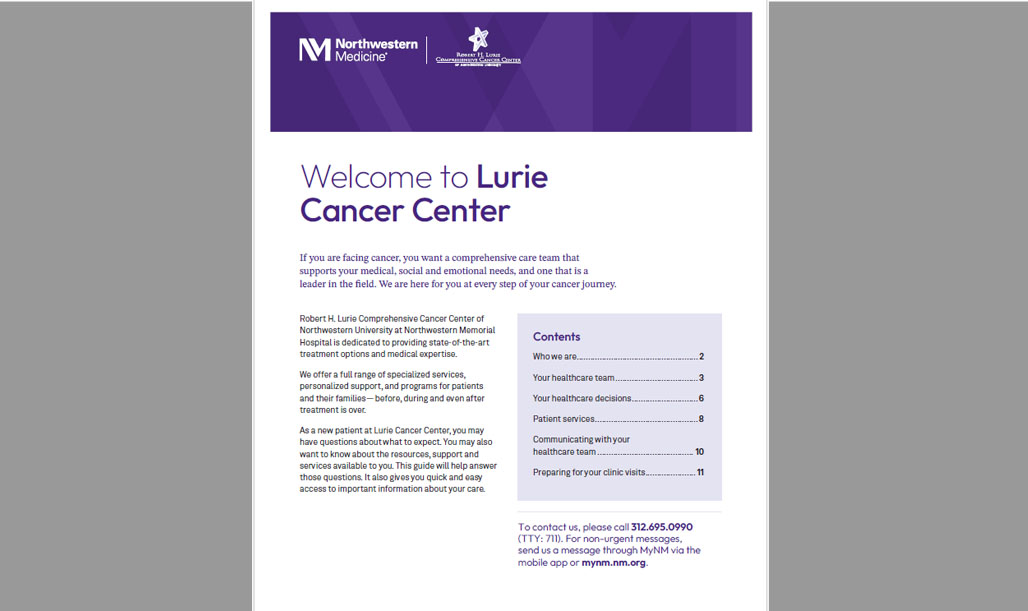 Welcome to the Lurie Cancer Center
Save this document to get more information about our cancer center team of professionals responsible for delivering the best care to you. Here is where you will also learn about decisions concerning your healthcare, services offered to patients, and some common questions to ask during your visit.Download the PDF now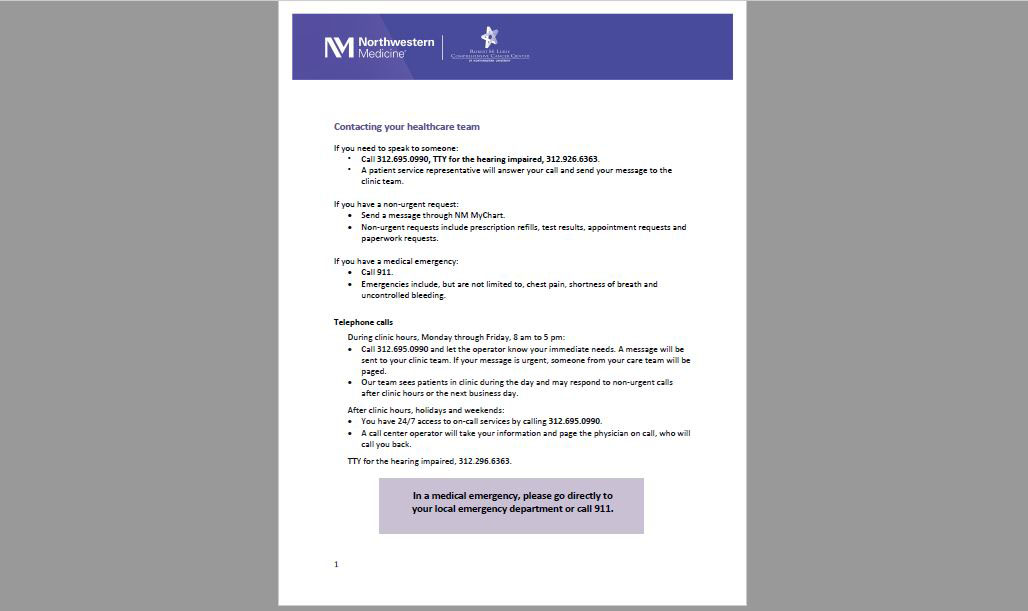 Contacting Your Team
Save this document for clinic hours, communicating with your care team, how to schedule appointments, and instructions for medication refills.DOWNLOAD THE PDF NOW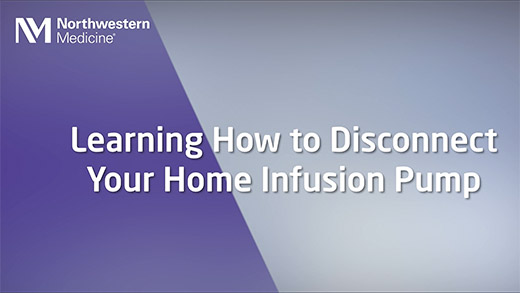 How to Disconnect your Home Infusion Pump
This patient education video is intended for patients who will be going home with a home infusion pump. This videos reviews the step by step process to disconnect your infusion pump.
Watch the Video