Mindfulness Meditation Class
NOTE: To protect the health of our patients, families and staff, Lurie Cancer Center is temporarily suspending in-person classes until further notice.
Our partners at True North Treks are offering free online drop-in mindfulness classes for young adults and caregivers affected by cancer, as well as cancer care professionals. Classes are offered the first and third Thursday each month from 6:30 - 7:30 PM CST.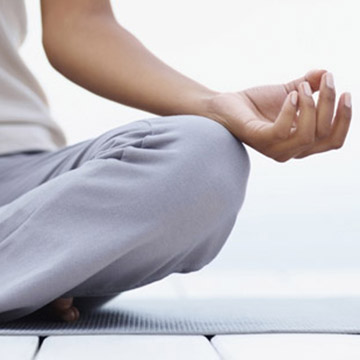 Discover the benefits of mindfulness meditation and movement at this free class for Lurie Cancer Center patients, survivors, caregivers and health care providers.
What to Expect
You will be guided through a mindfulness meditation practice, as well as gentle movement, including a walking meditation and/or mindful yoga, as part of each class. Instructors ensure that you feel comfortable and supported, regardless of your ability level.
The class will close with a brief interactive group discussion about the practice, answer questions and talk about how to apply mindfulness to our daily lives.
More Information
For more information, please visit the sponsoring organization, True North Treks.