Lurie Cancer Center Receives $7.9 Million NCI Grant to Expand Bilingual Symptom Management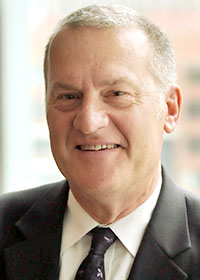 Cancer and cancer treatment can cause a variety of symptoms that have a negative impact on quality of life. Despite the development of improved symptom management interventions for patients, and several evidence and consensus-based guidelines, their timely delivery remains uneven in the health care system.
Lurie Cancer Center has received a $7.9 million grant from the National Cancer Institute (NCI) to evaluate the implementation of systematic symptom management in partnership with the Northwestern University IMPACT Research Center (NU IMPACT). Building on an existing integrated cancer symptom monitoring and management system, Northwestern Medicine Patient Reported Outcomes (NMPRO), NU IMPACT will test the effectiveness of a system-wide symptom management intervention when implemented across six Northwestern Memorial HealthCare outpatient cancer care centers.
"This innovative hybrid implementation study design will allow us to evaluate and extend the successful elements of this enhanced care approach to widespread adoption," said David Cella, PhD, principal investigator and associate director for Cancer Prevention and Control Research at the Lurie Cancer Center. Cella is the Ralph Seal Paffenbarger Professor, chair of medical social sciences and director of the Center for Patient-Centered Outcomes within the Institute for Public Health and Medicine.