International Collaboration to Improve Cancer Care in Sub-Saharan Africa Announces Management of Most Adult Cancers Covered by NCCN Harmonized Guidelines
National Comprehensive Cancer Network, African Cancer Coalition, and American Cancer Society launch new phase focused on updating adult cancer guidelines and adding new guidelines for treating children with cancer.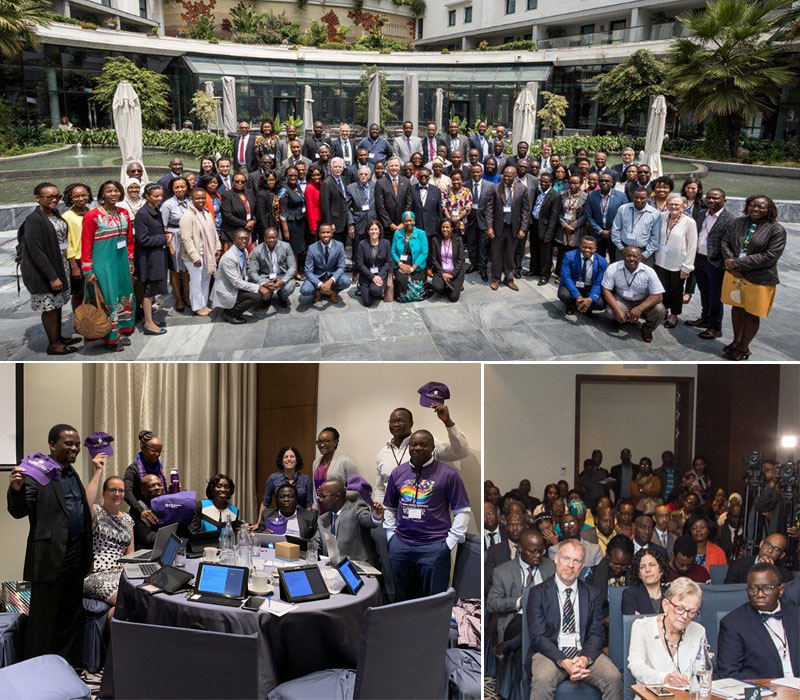 Jessica Altman, MD, director of Lurie Cancer Center's Acute Myeloid Leukemia (AML) Program, worked with doctors from the African Cancer Coalition to improve AML treatment and outcomes in Sub-Saharan Africa. 
A collaborative project from the National Comprehensive Cancer Network® (NCCN), the African Cancer Coalition (ACC), the American Cancer Society (ACS) and others to improve cancer outcomes in Sub-Saharan Africa has entered a new phase in Addis Ababa, Ethiopia. Oncologists from 11 African countries—along with the CEOs of ACS and NCCN—are attending a meeting hosted by the Ethiopian Health Minister.
Attendees will help finalize additional NCCN Harmonized Guidelines™ for Sub-Saharan Africa, bringing the total to 42 guidelines providing best practice cancer treatment recommendations for more than 86% of all adult cancer incidence in the region according to ACS. William Gradishar, MD, chair of the NCCN Guidelines Panel for Breast Cancer, Al B. Benson, MD, chair of the NCCN Guidelines Panel for Colon and Hepatobiliary Cancers, and Jessica Altman, MD, a member of the NCCN Panels for Acute Myeloid Leukemia (AML) and Chronic Myeloid Leukemia (CML) all traveled to meetings in Sub-Saharan Africa to work on these guidelines.
There are an estimated 811,000 new cases of cancer and 527,000 deaths from cancer each year in Sub-Saharan Africa1 and incidence is expected to double by 2040 to more than 1.6 million cases annually due to population growth and aging2. Cancer care in Africa is characterized by late presentation, limited access to treatment, and poor outcomes relative to other geographical regions.
 "Cancer can be twice as lethal in Sub-Saharan Africa as it is in the United States," said Robert W. Carlson, MD, CEO, NCCN. "By providing free online access to the latest research and analysis, we can help local medical providers save more lives.
Read more at NCCN.org