Our Cancer Program at Northwestern Memorial Hospital Ranked No. 6 in the Nation by U.S. News & World Report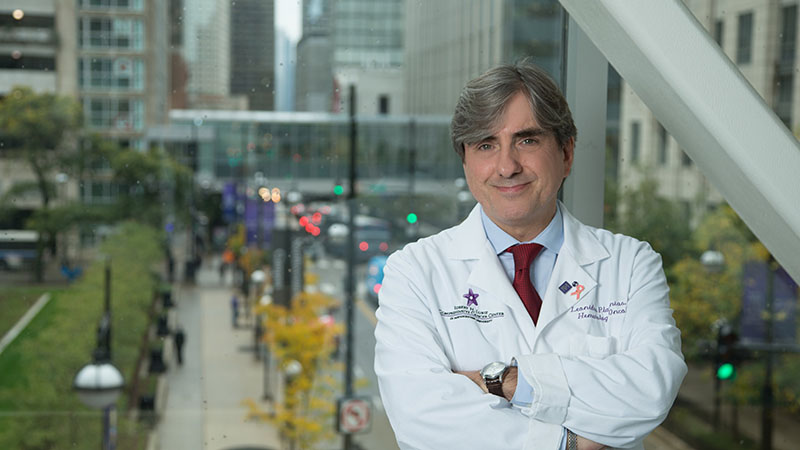 Lurie Cancer Center at Northwestern Memorial Hospital is ranked No. 6 in the nation by U.S. News & World Report in its 2021-2022 list of Best Hospitals for Cancer, and recognized once again as the top Cancer program in Illinois and Chicago.
"This recognition as one of the top six cancer programs in the nation is a testament to the extraordinary compassion, dedication and expertise of our physicians, nurses and staff," said Leonidas Platanias, MD, PhD, director of the Robert H. Lurie Comprehensive Cancer Center of Northwestern University at Northwestern Memorial Hospital. "This honor reflects our deep commitment to translating scientific discovery and innovation into the highest level of care for our patients."
One of only 51 National Cancer Institute-designated Comprehensive Cancer Centers, the Lurie Cancer Center and its affiliated hospitals treat nearly 18,000 new cancer patients each year, offering innovative approaches, personalized care and state-of-the-art clinical trials for nearly every type of cancer. Lurie Cancer Center is also a founding member of the National Comprehensive Cancer Network, an alliance of the world's leading cancer centers devoted to defining and advancing high-quality cancer care.
Northwestern Memorial Hospital retained its position as the No. 1 hospital in Illinois and Chicago and is again recognized among the top hospitals in the country ranking No. 10 on the prestigious "America's Best Hospitals" Honor Roll.