Together again! You are the reason we celebrate!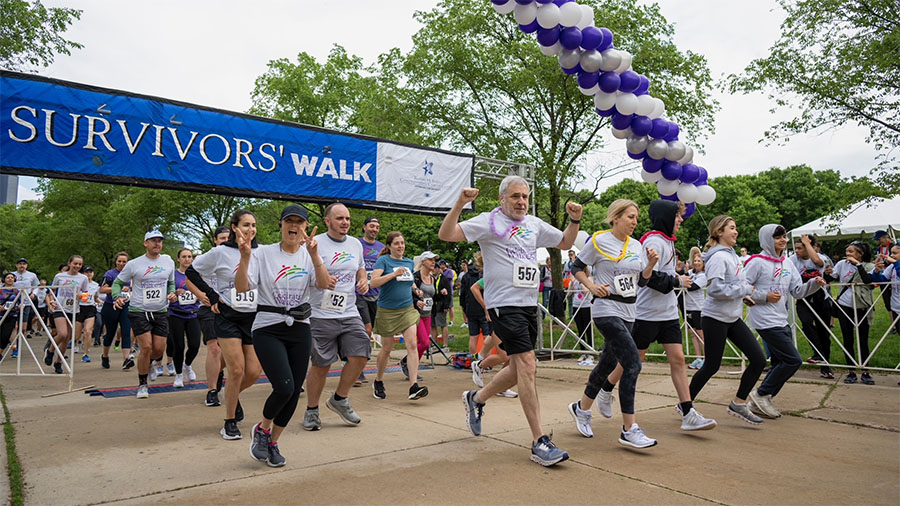 On Sunday, June 5, 2022, our Cancer Survivors' Celebration Walk & 5K brought us together again! After two years of celebrating virtually, more than 2,500 cancer survivors and supporters gathered in Chicago's Grant Park to connect as a community, celebrate milestones and advance life-changing research.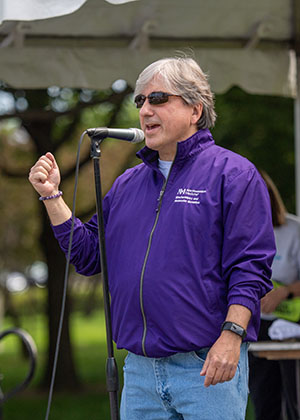 Blue skies and a sea of purple T-shirts (worn by cancer survivors) provided the perfect setting for our 29th annual event. "All of us at the Lurie Cancer Center and Northwestern Medicine are inspired by the strength and determination we witness each day. We all share the same commitment to improving the lives of people affected by cancer, now and in the years to come," said Leonidas Platanias, MD, PhD, director of the Lurie Cancer Center, before starting the Walk. 
From start to finish, the morning was filled with music, entertainment, a picnic, activities for the family, a Dedication Wall filled with messages of love and support, and inspiring survivors who shared their stories on National Cancer Survivors Day.
Through the commitment of our participants and fundraising teams, the 2022 Cancer Survivors' Celebration Walk & 5K raised more than $350,000! You can still make a donation here to help Lurie Cancer Center's physicians and scientists at Northwestern Medicine translate discoveries into new treatments and better outcomes for patients. Together we can offer more hope to more people.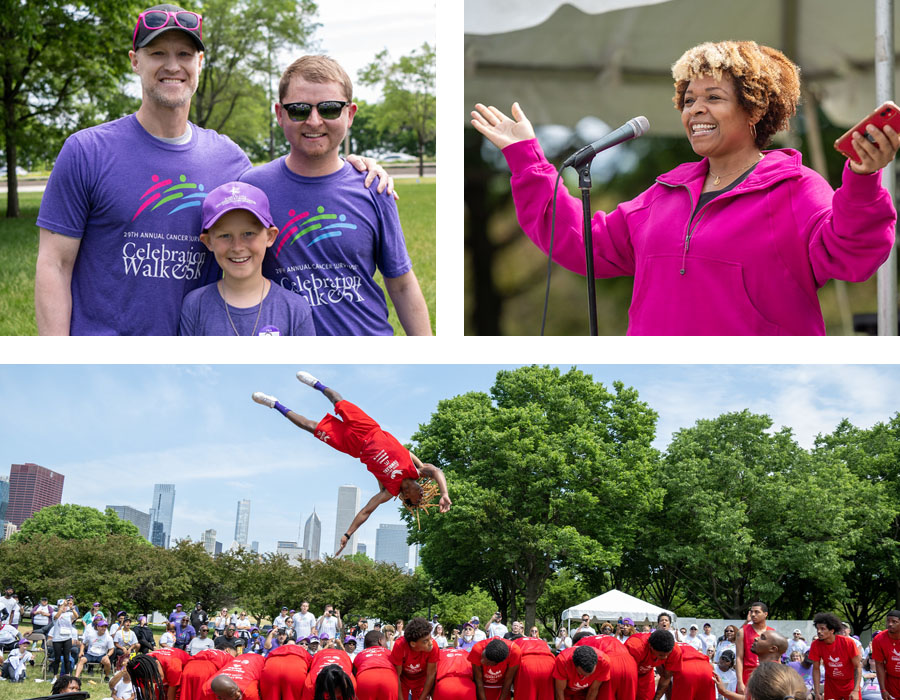 Highlights of the day included:
Craig Horbinski, MD, PhD, director of Neuropathology at Northwestern Medicine, launching the 5K race with a salute to our collective strengths: "We humans are tougher than we sometimes give ourselves credit for being…The same resourcefulness, cleverness, and stubbornness that helped us against COVID are serving us well against cancer. Your presence here today, and your unwavering support of the Lurie Cancer Center, are proof of that."
Kanesha Broadwater, a radiation oncology nurse at Northwestern Memorial Hospital, walking as a breast cancer survivor for the first time, and sharing her experience.
Walkers returned to hear leukemia survivors, Zach Jenkins and Eric McElroy, describe how they formed a walking group – and a powerful friendship – during their treatment. "In the midst of some pretty dark times we created a community that helped remind everyone, including ourselves, that we were not alone," said Eric. "When you need hope, you don't need to look far."

Thank you for Making a Difference!
We are deeply grateful to our fundraising teams, donors, and sponsors for leading the charge to improve cancer prevention, treatment, and survivorship by supporting our research. On behalf of Lurie Cancer Center and Northwestern Medicine's patients and families, thank you for making a difference! 
Top Individual Fundraisers
Brad Parkins
Mark Dybas
Dianne Risch
Amanda Wike
Kathleen Haney
Liz Avina
Sean McClory
Christy Chiappetta
Megan Napoli
Tina Wright-Charchek
Thank You to Our Generous Sponsors!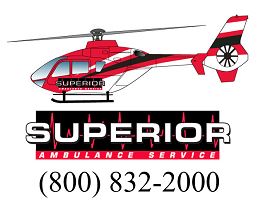 AbbVie
AccessHope
The All of Us Research Program at Northwestern Medicine
Blueprint Medicine
Chicago White Sox
Equity Residential Foundation
The Sara & Scott Fisher Foundation
Gilead Oncology
Incyte
Jimmy John's
Novartis
Seagen Inc.
Servier Pharmaceuticals
Takeda Oncology
Walgreens

It Takes Teamwork
We are grateful to all the people whose contributions made the 2022 Cancer Survivors' Celebration Walk & 5K possible, including:
Our Amazing Volunteers & Staff – we couldn't do it without you!
Lakeshore Athletic Services
Lou Loiben, Personalities, Inc. / Emcee extraordinaire
Abel Arciniega, Tequila Graphics / Photographer
Southpaw / Chicago White Sox
Squeeze / Chicago Dogs
Willie the Wildcat / Northwestern University
Be the Match / Connecting patients with life-saving bone marrow donors
Joanie Bayhack / BeMoved dance-fitness & Lurie Cancer Center supporter 
The Jesse White Tumblers
St. Laurence High School Cheerleading Team
---
You can still donate online through July 15 to help our physicians and scientists translate discoveries into cutting-edge treatments and better outcomes for our patients.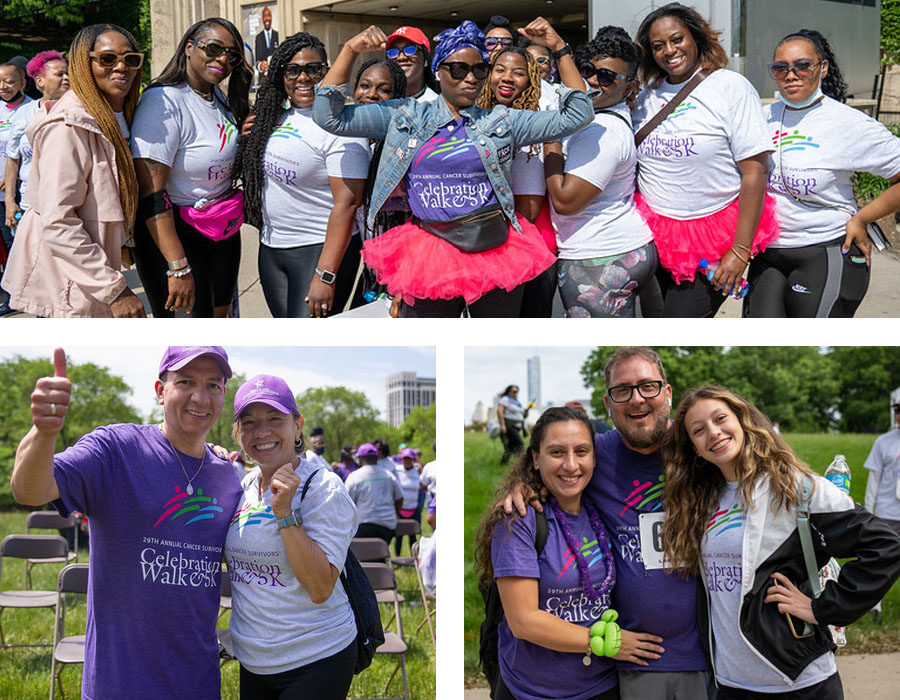 We hope to see you next year at the 30th Annual Cancer Survivors' Celebration Walk & 5K!