Center for Cancer Genomics
With the rapid development of high-throughput sequencing technologies, genomics has emerged as a powerful tool in cancer research and clinical practice.
The Center for Cancer Genomics (CCG) of the Lurie Cancer Center aims to leverage these transformative and translational discoveries to identify new therapeutic targets and guide individualized cancer care.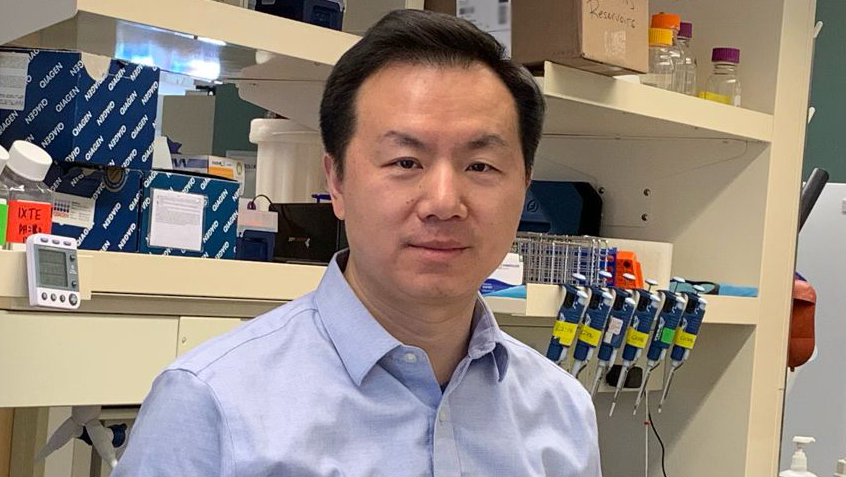 Working closely with colleagues throughout Northwestern, the expertise of CCG investigators includes, large-scale genomic / epigenomic profiling, whole-genome DNA methylation, higher-order chromatin structure, spatial genomics and single cell technologies. In addition, the CCG will expand our strength in computational biology and, in particular, the application of machine learning in genomics.
Our Team
Mazhar Adli, PhD
Associate Professor of Obstetrics and Gynecology (Reproductive Science in Medicine)
Marcelo Bonini, PhD
Associate Professor of Obstetrics and Gynecology (Reproductive Science in Medicine)
Yuan Luo, PhD
Associate Professor of Preventive Medicine (Health and Biomedical Informatics) and McCormick School of Engineering
Benjamin Singer, PhD
Assistant Professor of Medicine (Pulmonary and Critical Care) and Biochemistry and Molecular Genetics
Adam Sonabend Worthalter, MD
Assistant Professor of Neurological Surgery
Jindan Yu, MD, PhD
Professor of Medicine (Hematology and Oncology) and Biochemistry and Molecular Genetics