NCI Specialized Program of Research Excellence
The Robert H. Lurie Comprehensive Cancer Center of Northwestern University has been awarded a new, five-year $11.5 million Specialized Program of Research Excellence (SPORE) grant from the National Cancer Institute (NCI) to advance translational research and improve outcomes for patients with brain cancer. Based on a highly competitive review process, Lurie Cancer Center is one of just six programs in the nation with a Brain SPORE.
Under the leadership of Maciej (Matt) Lesniak, MD, and C. David James, PhD, the Northwestern Brain Tumor SPORE will focus on improving treatment strategies for highly malignant brain tumors, with an emphasis on developing novel approaches for patients with glioblastoma (GBM), the most common and aggressive type of primary brain tumor.
The SPORE will support the combined efforts of accomplished basic scientists and physicians-scientists with complementary expertise. Taking a team science approach, our shared goal is to accelerate progress by moving discoveries from the laboratory into clinical trials for evaluating effectiveness in treating GBM.
The SPORE is comprised of four research projects, each of which is based on a novel approach for treating GBM. The SPORE also includes an administrative core, a biospecimen core, and a biostatistics and bioinformatics core. A developmental research program will also enable future translational research, and a career enhancement program will provide funding for early-stage investigators that are interested in entering the field of neuro-oncology.
Learn more about the SPORE
NOTE: All publications supported by these funds should acknowledge P50CA221747 SPORE for Translational Approaches to Brain Cancer
News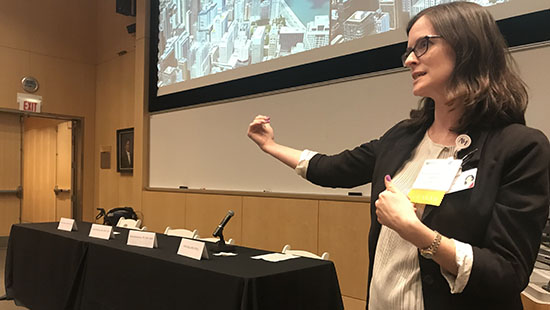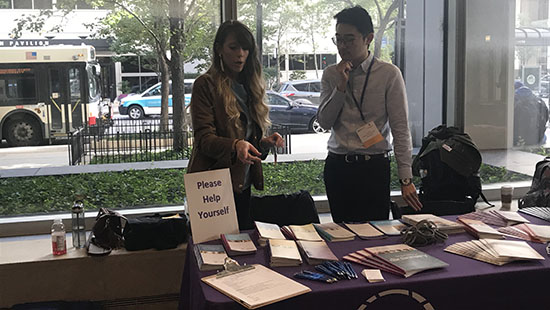 On Monday, October 15, 2018, a complimentary program for brain tumor patients and their families, was held at the Robert H. Lurie Medical Research Center. Our experts discussed advances in brain tumor treatment, as well as skills and resources for managing the unique challenges faced by patients and caregivers. The program included opportunities to ask questions and meet other brain tumor patients and their families. This program was sponsored by the Northwestern Medicine Lou and Jean Malnati Brain Tumor Institute of the Robert H. Lurie Comprehensive Cancer Center of Northwestern University at Northwestern Memorial Hospital.