Senator Durbin Inspires Future Investigators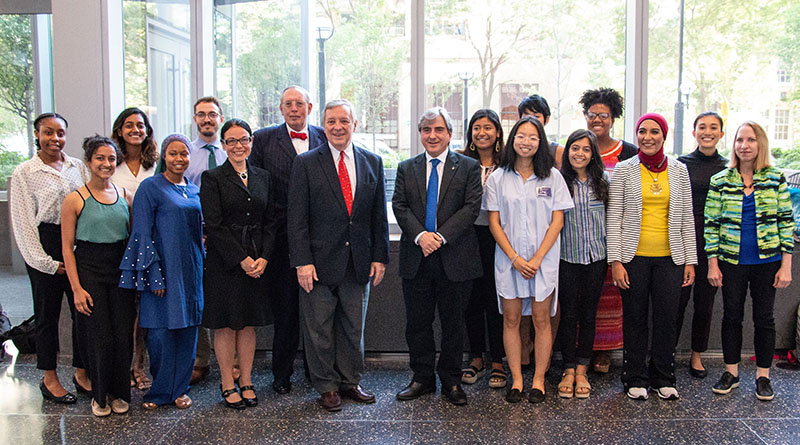 On August 7, U.S. Senator Dick Durbin met with students from across Chicago to discuss the challenges and opportunities to change lives and address health equity. 
Students from many of our partner programs, including the Chicago Cancer Health Equity Collaborative (ChicagoCHEC), CHASE Your Dreams, ResearcHStart and The GUIDE, heard from Senator Durbin, as well as Leonidas Platanias, MD, PhD, director of the Lurie Cancer Center, and Melissa Simon, MD, MPH, director of the newly formed Center for Health Equity and Transformation (CHET), about health sciences research, mentorship and pipeline programs to to prepare the next generation of investigators.
Simon, the George H. Gardner Professor of Clinical Gynecology and co-leader of Lurie Cancer Center's Cancer Control and Survivorship Research Program, is the principal investigator of the Northwestern University Minority Health and Health Disparities Research Training Program (NU-MHRT) funded by a grant from the National Institutes of Health (NIH).  This is the inaugural grant for CHET, a joint center between the Institute for Public Health and Medicine and the Lurie Cancer Center.