Research
For Clinicians, Scientists & Students
At the Lurie Cancer Center, the top minds in cancer research and treatment work together to create a culture of collaboration and discovery. Learn more about our research programs, our training opportunities and the many ways our members are working to translate our interdisciplinary basic science and clinical research into personalized, patient-centered care.
Membership
Our approximately 300 members conduct laboratory, clinical, prevention, behavior and population-based investigations and translate their findings into innovative clinical trials. Get to know our members and learn more about their groundbreaking work, and apply to become a member yourself.
Clinical Trials
The Clinical Trials Office conducts and coordinates Phase I through Phase III clinical trials, allowing our physicians to strive to develop, test and expediate access to new treatments. Learn more about the office's work below, or visit our scientist-focused page to learn how the CTO can help you start your own trial.
Professional Education Events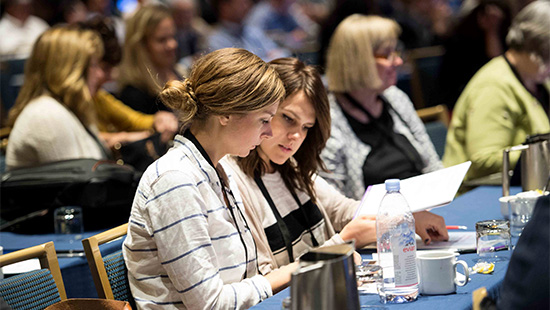 We offer professional education opportunities on a wide range of cancer-related topics throughout the year. Learn more about our seminars, online Continuing Medical Education opportunities and more.
Key Initiatives
In addition to our formal research programs, the Lurie Cancer Center supports a number of research centers and initiatives focused on translating scientific knowledge to improve outcomes and the quality of patients' lives.
Explore Key Initiatives
Research Locations
Basic science research laboratories and additional offices are located on Northwestern's Chicago and Evanston campuses.