Signal Transduction and Cancer
The Postdoctoral Training Program in Signal Transduction and Cancer enables four postdoctoral fellows per year to receive state-of-the-art training in signal transduction pathways and the role of aberrant signaling pathways in human cancer. Trainees receive two years of funding to conduct research to investigate the mechanism by which cytokines, growth factors and receptors control cell fate, transformation, metastasis and cell growth. This training program's preceptors are well-established Northwestern University investigators with NIH-funded research programs on either the Evanston or Chicago campuses.
In addition to laboratory research, the program includes several formal education sessions:
Tumor Cell Biology Seminar Series
Oncology Research Journal Club
Annual presentations
Chicago Signal Transduction Symposium
The Training Program in Signal Transduction and Cancer is funded by the National Cancer Institute as an Institutional National Research Award (NRSA T32). In addition to the NRSA stipend, trainees receive an allocation for supplies, travel and health insurance. For information, contact Robin Leikin, PhD, at 312-908-9229.
Program Directors
Leonidas C. Platanias, MD, PhD
Program Director
Professor, Department of Medicine
Director, Lurie Cancer Center
Signal transduction molecules
Marcus Peter, PhD
Co-Director
Professor, Department of Medicine
Micro RNAs in cancer progression
Robin Leikin, PhD
Administrative Director
Research Assistant Professor, Lurie Cancer Center
Program Faculty
Serdar Bulun, MD
Professor, Department of Obstetrics and Gynecology
Estrogen receptor action in breast cancer tissue
Debabrata Chakravarti, PhD
Associate Professor, Department of Obstetrics and Gynecology
Transcriptional regulation of hormone signaling
Navdeep Chandel, PhD
Professor, Department of Medicine
Mitochondria signaling and cancer
Shi-Yuan Cheng, PhD
Professor, Department of Neurology
Signaling pathways in brain tumors
Elizabeth Eklund, MD
Professor of Medicine
Signaling pathways in myeloid leukemias
Kathleen Green, PhD
Professor, Department of Pathology
Cell adhesion molecules
Craig Horbinski, MD, PhD
Associate Professor of Pathology and Neurological Surgery
Molecular alterations in glioblastoma
Curt Horvath, PhD
Professor, Department of Molecular Biosciences
Interferon signaling pathway
C. David James, PhD
Professor, Department of Neurological Surgery
Signaling pathways of glioblastoma
Richard Longnecker, PhD
Professor, Department of Microbiology-Immunology
Signal transduction of viral infection
Daniela Matei, MD
Professor of Obstetrics and Gynecology
Ovarian cancer metastasis
Richard Morimoto, PhD
Professor, Department of Molecular Bioscience
Heat shock proteins
Hidayatullah Munshi, MD
Associate Professor, Department of Medicine
Tumor cell invasion and matrix metalloproteinases
Ali Shilatifard, PhD
Professor, Department of Biochemistry and Molecular Genetics
Molecular mechanisms of leukemogenesis
Alexander Stegh, PhD
Assistant Professor of Neurology
Signaling pathways of glioblastoma and development of nanotherapy
Jane Wu, PhD
Professor, Department of Neurology
Molecular regulation of cell migration
Junior Preceptors
Peng Ji, PhD
Assistant Professor of Pathology
Signaling pathways in erythroid cells
Marc Mendillo, PhD
Assistant Professor of Biochemistry and Molecular Genetics
Heat shock response in tumor cells
Derek Wainwright, PhD
Assistant Professor, Department of Neurological Surgery
Glioblastoma tumor induced immunosuppression
Current Trainees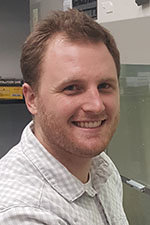 Quinn Roth-Carter, PhD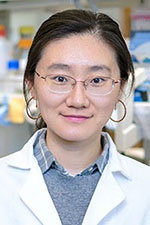 Zibo Zhao, PhD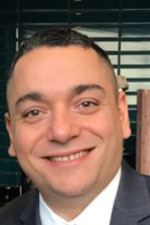 Ricardo Perez, PhD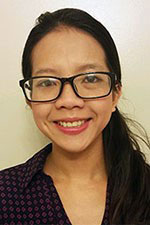 Thao Pham, PhD
Back to top