Tumor Cell Biology - Carcinogenesis T32 Training Grant
The Carcinogenesis Training Program, funded by an Institutional National Research Service Award (NRSA) from the National Cancer Institute (NCI T32 CA009560), provides comprehensive laboratory research training to seven diverse predoctoral students per year in current principles of basic and translational cancer biology. The program promotes interdisciplinary interactions among students, postdoctoral fellows, clinicians and faculty scientists in oncology research, with complementary strengths in signal transduction, cell adhesion and motility, angiogenesis, viral oncogenesis, tumor microenvironment, therapeutic strategies, translational studies, chemoprevention, immunotherapy, metabolism, epigenetics and cancer genomics.
Program highlights include intensive research in progress meetings with program faculty, focused "nanocourses" in emerging cancer research fields, cross-disciplinary translational career and communication skills development, and additional funding for travel to scientific meetings and for laboratory supplies.
Competitive candidates for the program include students with an interdisciplinary interest in cancer biology who have matriculated into the Driskill Graduate Program (DGP), the Interdepartmental Biological Sciences Program (IBiS), the Medical Scientist Training Program (MSTP), or other PhD programs. Students are eligible to apply following selection of a participating thesis advisor and cancer research thesis topic. Applicants must be U.S. citizens or permanent residents and must first apply to DGP, IBiS or other appropriate graduate programs at Northwestern.
A request for nominations to fill available training positions is posted and sent to program preceptors each year in the spring, for appointments beginning in fall of the following year (eg, applications submitted in 2024 are considered for appointment in the fall of 2025, contingent upon successful completion of appropriate coursework and the PhD candidate qualifying exam).
Applications must include a letter of nomination from your thesis advisor, a Biosketch or CV, a statement describing your research project, and a statement of the cancer research purpose, including your future career goals and suitability for the program. Applications are reviewed by the program steering committee and candidates are invited to interview in late summer/early fall. The program welcomes, encourages, and supports application by individuals from underrepresented groups and diverse backgrounds.
For additional information, contact Kathleen Green, PhD.
Program Directors
Program Preceptors
Current Students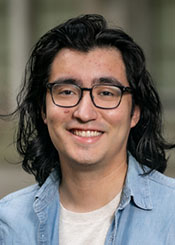 Adrian Carcamo
Driskill Graduate Program in Life Sciences
Laboratory of Rui Yi, PhD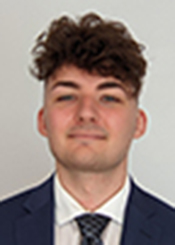 Nicolas Chamberlain
Interdisciplinary Biological Sciences Graduate Program
Laboratory of Xiaomin Bao, PhD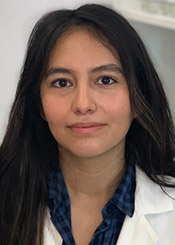 Annmarie Dominguez
Driskill Graduate Program in Life Sciences
Laboratory of Luisa Iruela-Arispe, PhD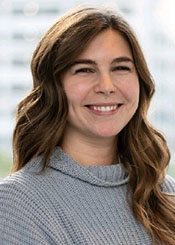 Grace Foley
Driskill Graduate Program in Life Sciences
Laboratory of J. Julie Kim, PhD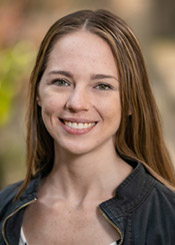 Nicole McGrath
Driskill Graduate Program in Life Sciences
Laboratory of Marcelo Bonini, PhD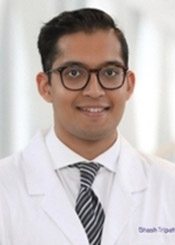 Shashwat Tripathi
Northwestern University Interdepartmental Neuroscience Program
Medical Science Training Program
Laboratory of Amy Heimberger, MD, PhD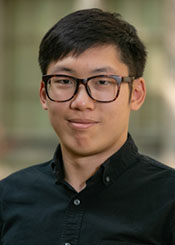 Josiah Wong
Driskill Graduate Program in Life Sciences
Laboratory of Feng Yue, PhD