CURE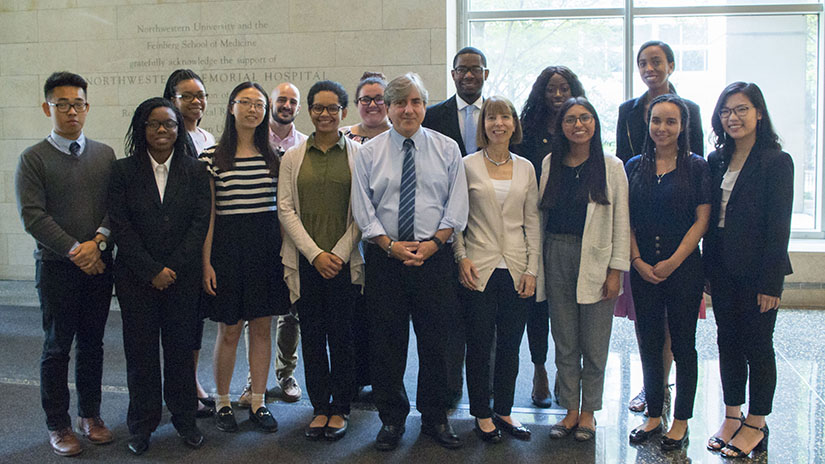 CURE (Continuing Umbrella of Research Experience) is an undergraduate summer research program for underserved college students who are  interested in pursuing careers in the biomedical sciences. For eight weeks, 12 students will work full-time (35-40 hours a week) alongside top cancer researchers in state-of-the-art laboratories. The scientists act as mentors and work with the students on nationally funded laboratory research projects. Students are introduced to the basics of cancer biology and receive career guidance through weekly seminars presented by faculty members. The program is funded by a grant from the National Cancer Institute. 
Program dates are June 25 - August 17, 2018.
Qualifications
To qualify, students must be classified by the following fall semester as college freshmen, sophomore, junior or senior students. Applicants should be pursuing a major in the sciences, and their transcripts should demonstrate a record of academic achievement (GPA 3.2 or higher). Students must be U.S. citizens or permanent residents of the United States (with green card). They must be members of underserved populations (African-American, Hispanic, Pacific Islander or Native American).
Stipend & Housing
Participants in the CURE program receive a taxable stipend of approximately $3,500. In addition, housing is provided on the Evanston Campus of Northwestern University for students who do not live in the Chicago area. You may be working on either the Chicago or Evanston campuses, and there is a free shuttle bus between the two. The program will also pay for air travel to Chicago.
How to Apply
To apply, complete the CURE online application. Your application and letter of recommendation must be received by April 15, 2018.  Mentors are assigned based on the personal statement portion of the application. You may request a specific lab—we will try to accommodate your request.
Contact Us
Director: Robin Leikin, PhD
Back to top