Radiation Oncology Center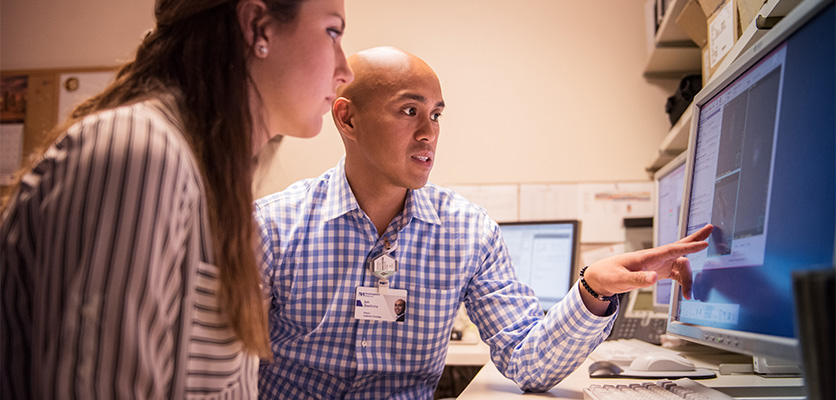 The Radiation Oncology Center performs nearly 26,000 cancer treatment procedures per year using state-of-the-art equipment and serves as the chief pediatric radiation oncology referral center for Ann & Robert H. Lurie Children's Hospital of Chicago.
We treat brain tumors, arteriovenous malformations, cancers of the head and neck, lymphomas, lung cancer, breast cancer, gynecological and genitourinary malignancies and other tumor types. Our treatments and procedures include:
3-Dimensional Conformal Radiation Therapy
External Beam Radiation Therapy
High Dose Rate (HDR) brachytherapy
Hyperthermia
Image-Guided Radiation Therapy
Low Dose Rate (LDR) brachytherapy
Partial breast irradiation
Pediatric Radiation Therapy
Prostate Seed Implants
Stereotactic Radiosurgery
Total Body Irradiation
Radiosurgery (Gamma Knife)
We also offer gamma knife radiosurgery, a revolutionary non-invasive treatment for patients with brain tumors and many other diseases of the brain. The conditions we treat include:
Brain tumors

Acoustic neuroma/schwannoma
Glial tumors/primary brain tumors
Meningioma
Metastatic brain tumors
Pituitary tumors
Skull-based tumors

Functional disorders
Vascular disorders
 Contact us at 312-926-2520. Our office hours are Monday through Friday from 7 a.m. to 5:30 p.m.
Back to top