Quantitative Data Sciences Core
The Quantitative Data Sciences Cores combines the former Biostatistics Core Facility and the Cancer Informatics Core Facility. The core collaborates in three main areas: biostatistics, bioinformatics and clinical informatics.
Contact Us
Director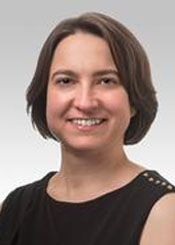 Masha Kocherginsky, PhD
Associate Professor
Department of Preventive Medicine
& Obstetrics and Gynecology


Associate Directors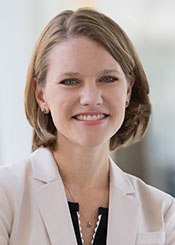 Denise M. Scholtens, PhD
Associate Director of Biostatistics
Professor, Preventive Medicine and Neurological Surgery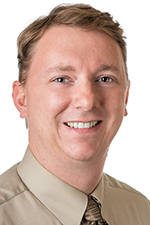 Matthew J. Schipma, PhD
Associate Director of Bioinformatics
Research Assistant Professor, Biochemistry and Molecular Genetics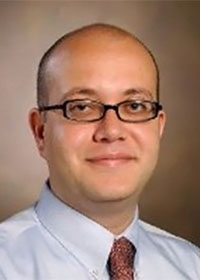 Firas H. Wehbe, MD, PhD
Assistant Professor, Preventive Medicine
Associate Director of Clinical Informatics
Locations
Biostatistics
680 N. Lake Shore Drive, 1400
Chicago, IL 60611
312-503-2288 or 312-908-1970
Bioinformatics
Rubloff Building, 11-144
750 N. Lake Shore Drive
Chicago, IL 60611
312-503-5324
Clinical Informatics
Rubloff Building, 11-166
750 N. Lake Shore Drive
Chicago IL 60611
312-503-2311
Business Coordinator
General Email
Intake Form
Please fill out a brief Project Description Form when you are ready to submit your request for QDSC services, and a QDSC member will get in touch with you.
Services & Equipment
 Key Services
Biostatistics:
Early phase clinical trial design
Research study design, including sample size power calculations
Wide range of statistical analyses for basic science, population-based and clinical data
Bioinformatics:
Pipelines for NGS Analysis (ChIP-seq and RNA-seq now, more to come)
Pathway and Gene Set Enrichment Analysis
Study Design and Consultation
Clinical Informatics:

Software development for clinical trial informatics
Life science focused web based development
Disease based secure database and informatics tools for human subject research
NMEDW clinical data analysis and reporting
Machine learning and NLP based analysis of clinical text
Coordination with clinical partners on EMR-based research and integration
In addition to the co-directors, each area includes faculty and staff who will work with Lurie Cancer Center members in providing expertise as needed. Core members also engage in the following general activities:
Collaboration with cancer center members across all programs;
Collaboration with cancer center members on both the Chicago and Evanston campuses
Discussion about research objectives and hypotheses;
Writing informatics and statistical sections for grant applications;
Active collaboration through funded grant activity;
Active co-authoring of research findings
Interaction and integration with other cancer center cores as needed;
Interaction and integration but not overlapping with cores and entities external to the cancer center as needed (NUCATS, IPHAM, CPS, CDSI, BCC, NUGENE, NUSeq);
Development of new methodology in Biostatistics and Biomedical Analytics 
Development and review of cancer related protocols;
Education through individual contact, group seminars, journal clubs and fellow/junior faculty development;
Back to top