Quantitative Data Sciences Core
The mission of the Quantitative Data Sciences Cores is to provide a state-of-the-art, integrated approach for data science support in Biostatistics, Bioinformatics and Clinical Informatics to Lurie Cancer Center members in the basic, clinical and population sciences.  The core combines the former Biostatistics Core Facility and the Cancer Informatics Core Facility and collaborates in three main areas: biostatistics, bioinformatics and clinical informatics.
Contact Us
Director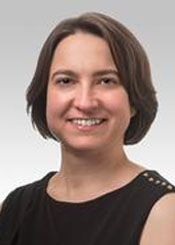 Masha Kocherginsky, PhD
Professor
Department of Preventive Medicine
& Obstetrics and Gynecology


Associate Directors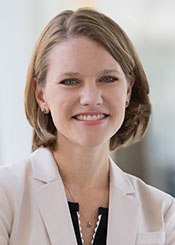 Denise M. Scholtens, PhD
Associate Director of Biostatistics
Professor, Preventive Medicine and Neurological Surgery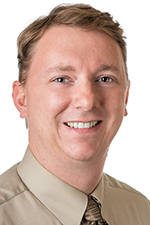 Matthew J. Schipma, PhD
Associate Director of Bioinformatics
Research Assistant Professor, Biochemistry and Molecular Genetics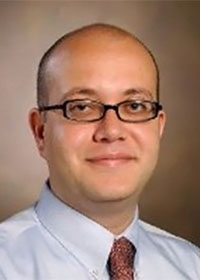 Firas H. Wehbe, MD, PhD
Associate Professor, Preventive Medicine
Associate Director of Clinical Informatics
Locations
Biostatistics
680 N. Lake Shore Drive, 1400
Chicago, IL 60611
312-503-2288 or 312-908-1970
Bioinformatics
Rubloff Building, 11-144
750 N. Lake Shore Drive
Chicago, IL 60611
312-503-5324
Clinical Informatics
Rubloff Building, 11-166
750 N. Lake Shore Drive
Chicago IL 60611
312-503-2311
Business Coordinator
General Email
Intake Form
Please fill out a brief Project Description Form when you are ready to submit your request for QDSC services, and a QDSC member will get in touch with you.
Services & Equipment
 Key Services
Biostatistics:
Research study design

Power/sample size
Experimental design
Statistical Analysis Plans
Data collection tools

Statistical analysis

Variety of statistical methods
Data visualization
Interpretation of results
Manuscript writing

Clinical Trials

Design and development
eCRF design with PI and QAM
Analysis and reporting

Grant development
Clinical trials support (IIT)
Basic science and clinical studies
Reproducible research pipelines
Bioinformatics:
Raw data from NUSea or outside data
NGSCheckMate — sample validation
RNA-Sea

Bulk or single cell
Alignment, transcript quantification, differential expression, pathway analysis
scRNA-Seq

ChIP-Sea
Variant Analysis
CRISPR screen analysis
ATAC-Sea
Standard pipelines and new pipeline development

CETO — modular system of sequence analysis tools and pipelines

Study design and analysis in collaboration with Biostatistics
Clinical Informatics:

OncoSET

Data management: outcomes registry, biobank, raw sequence files
Integration with Epic

Data Capture (NOT1S/REDCap)

Development
Work with QAM to standardize across trial

Analytics for LCC and CTO

Patient recruitment to trials
Financial tracking and dashboard
CCSG/CoC reports
LCC Membership DB

NM EDW

Clinical research data analysts
EHR data exports

Pathology Core

Biobanking database
Disburser — sample disbursing tracking

Custom clinical databases

Prostate, Head and Neck, Melanoma, RadOnc Breast, COVID-19 and Cancer
In addition to the co-directors, each area includes faculty and staff who will work with Lurie Cancer Center members in providing expertise as needed. Core members also engage in the following general activities:
Collaboration with cancer center members across all programs;
Collaboration with cancer center members on both the Chicago and Evanston campuses
Discussion about research objectives and hypotheses;
Writing informatics and statistical sections for grant applications;
Active collaboration through funded grant activity;
Active co-authoring of research findings
Interaction and integration with other cancer center cores as needed;
Interaction and integration but not overlapping with cores and entities external to the cancer center as needed (NUCATS, IPHAM, CPS, CDSI, BCC, NUGENE, NUSeq);
Development of new methodology in Biostatistics and Biomedical Analytics 
Development and review of cancer related protocols;
Education through individual contact, group seminars, journal clubs and fellow/junior faculty development;
Back to top